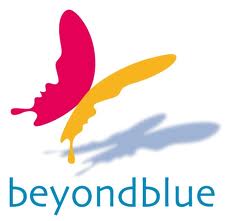 Australia (PRWEB) June 29, 2012
On average, 1 in 8 men will get depressed at some stage of their lives and 1 in 5 will experience anxiety.
Depression and anxiety affect both men and women, but often what they experience and how they respond is different. Men may become aware of the physical symptoms – such as being tired, losing weight or becoming irritable – rather than acknowledging feeling anxious or depressed.
Studies show that men are at far greater risk of their depression going unrecognised and untreated than women.
Men are less likely to seek out friends for support, or go to the doctor for professional help. When they do visit their GP, it's later in the course of the illness, consultations are generally short and significant health issues are often not addressed.
For these reasons, men tend to be slow to acknowledge depression or anxiety and commonly turn to unhelpful coping mechanisms such as increased drinking, working later and staying out instead of going home.
beyondblue, the national depression and anxiety initiative, is an independent, not-for-profit organisation working to increase awareness and understanding of depression and anxiety in Australia and to reduce stigma associated with the illness.
The new website beyondblue-men.org.au aims to empower, educate and support men experiencing depression and anxiety, as well as help them find the resources they need to get on the road to recovery. It also provides information for friends and family concerned about a mate or relative.
The beyondblue men's Depression & Anxiety info line is completely confidential and open 24 hours. The info line is available to anyone looking to find out more about depression, anxiety and related disorders; treatments that work; and where to get help. Men, women, family or friends – anyone can call.