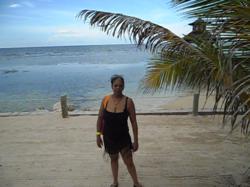 (PRWEB) June 28, 2012
"I was euphoric, excited, totally excited," Tonya Chiles of Asheville NC said about becoming a member of SweepstakesToday.com's 10K Club in an interview today.
No stranger to winning (sweepstakes), she's won all expense paid trips, airline miles, pet food, fitness equipment, as well as both concert and movie tickets. She's even won some cash. Most of her prizes have come through entries she made at SweepstakesToday.com, (http://www.sweepstakestoday.com) she reported.
The thing she likes best about SweepstakesToday she said, is "winning prizes." She joined the site in 2006 where membership is always free and hasn't looked back since. Tonya's total winning is now over $16,000 dollars in cash and prizes. When asked if she thought she was addicted to entering sweepstakes she answered simply, firmly and with a twinkle in her eye, "yes."
Although she doesn't enter sweepstakes on behalf of others, she is generous with her winnings. "I win enough to share with family and friends alike," she commented. When she wins cash she pays some bills and splurges on those she's closest to she added.
She got notified of her 10K Membership from Craig McDaniel, owner of the site. Asked if she wondered if the email were a scam she said, "Not at all; it's a legitimate site.
Sweepstakes Today LLC was launched online in March of 2004. The popular sweepstakes site is based in (Tulsa Oklahoma) and the custom Microsoft ASP/ASPX programming development is done in Salt Lake City, Utah. The website has now published over 36,000 sweepstakes, contest and giveaways.