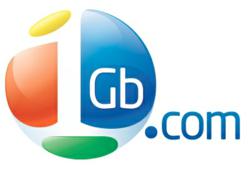 For example DELL R200 (Intel Xeon x 3220, 8Gb RAM DDR2, 2x1500Gb SATA) with 100 TB of bandwidth included costs only $179
Dallas, TX (PRWEB) June 29, 2012
U.S. hosting provider 1Gb.com introduced a new concept for server rental: cost effective dedicated servers that keep prices down without sacrificing powerful configurations and effective traffic solutions. The service is designed for Internet businesses that need reliable dedicated hosting, but wish to avoid unnecessary expenses.
The hosting concept of 1Gb.com hinges on a commitment to providing thrifty services, finding any way possible to cleverly squeeze out the best quality for the least money. The low cost of 1Gb.com servers helps businesses who cannot afford to sacrifice quality reduce operational expenses. 1Gb.com is not a budget hosting provider. The company provides robust traffic solutions for businesses through the use of powerful configurations of Dell servers.
Clean server rental from 1Gb.com helps Internet businesses avoid cost overruns by:

Offering dedicated servers with two price levels, so businesses don't pay for more than they need. Customers can choose 100 TB prepaid bandwidth or unmetered bandwidth with a guaranteed capacity of 1 Gbps.
Assuring uptime and quality connection through use of the largest network-service providers. This means customers won't lose users or income due to poor server uptime or poor connections.
Providing quick set-up. Equipment is installed in just 10 minutes, so customers don't waste any time becoming profitable.
Providing special equipment for business needs: powerful Dell servers with SATA or SAS drives.
Because the dedicated hosting services provided by 1Gb.com are of a higher quality than other low-cost options, even tube projects, file exchange sites and other projects with special reliability and traffic requirements can optimize their expenses. Common budget web hosting services rarely use professional equipment and rarely provide reliable channels.
About 1Gb.com
1Gb.com is a U.S. dedicated hosting company. Wise management and effective business processes allow 1Gb.com to offer high-quality services with the lowest costs in business class hosting. 1Gb.com helps enterprises optimize costs without increasing business risk.