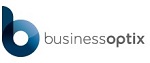 Business Optix is easy to use and supports many aspects of the Banking process

Grace Holland

Bank of Ireland
London, UK (PRWEB UK) 28 June 2012
Business Optix is the strategic tool that has been used by a major Global Financial Institution to model complete the business architecture, data flows, and process frameworks from new business take-on to regular reporting and monitoring for a major new financial business venture.
Paul Mitchell who led the project team said "The power of the Business Optix cloud platform allowed us to collect requirements and comments from all of the stakeholders around the world, operating in multiple locations we were able to collaborate and work closely with the Bank's business sponsors to model how the processes can be optimised to be compliant with the FSA rules.
Starting with a high level business model we were able to drill down to map detailed business procedures, value streams and returns, all managed in the cloud. Business Optix has a highly sophisticated document generation tool which created the process flows and documentation directly into the application to the Financial Services Authority.
This only the beginning. Once FSA authorisation is approved, Business Optix will be used to define and control all the business processes that will be used to run the new banking business.
Selecting Business Optix has greatly reduced the risks associated with this application and has reduced the time and cost assocaited with developing a new banking business proposition. Business Optix has worked with many banking and financial services clients including Bank of IIreland, Deutsche Bank, RBS, HSBC and Landis Bank.
The Business Optix platform has over 8000 users from large multinational and national corporations covering the FMCG, Construction, IT & Telecoms, Public & Third Sectors, Banking & Insurance, and Life Sciences markets. Our solutions enable organisations and their people to be more productive – in decision-making, client acquisition, profitability management and operational optimisation.
Customers such as British Telecom, Johnson&Johnson, Cancer Research and Reed Exhibitions have benefited from significant cost and resource savings, and increases in efficiencies and customer satisfaction, both internal and external.
Established in 2006, Business Optix operates primarily in the UK and US markets with a senior team whose pedigree totals over 60 man-years of expertise in the BPM market. Our consultancy and training services are underpinned by this easy to use and collaborative platform that incorporates all interaction points between people, processes and technologies.
Business Optix is part of the Fusion Group of Companies and is headquartered in the City of London.
Business Optix Ltd
International House
1 St Katherine's Way
London
E1W 1UN
For further information please contact:
Mr James Tombs
+44 (0) 203 5442899
07841 204778
general(at)businessoptix(dot)com
http://www.businessoptix.com