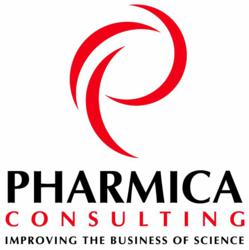 "Staying up to date with the latest technologies in healthcare is very important," said Matt Hendricks, Principal Consultant.
Las Vegas, NV (PRWEB) June 28, 2012
Pharmica Consulting has long filled the role of being a life sciences expert in pairing business processes to new systems and technologies. In order to continue to collaborate on the latest information technology and management systems for the betterment of healthcare, Matt Hendricks of Pharmica Consulting attended the 2012 HIMSS Conference.
"There is a broad belief that the past and coming years represent the greatest inflection point in health information technology that the world will ever see," said Eric Lake, Partner with Pharmica Consulting. "There have been more rollouts of EHR (Electronic Health Record) systems this past year than there have been in the past 10 years. Still, significant challenges remain because these systems do not share common architecture and installations. Many sites have been customized, making interoperability difficult."
"Pharma is focusing on two major places, mobile and secondary use of EHR information," said Matt Kiernan, Partner with Pharmica Consulting. "Patient noncompliance with medication regimens is estimated at $170 - $300 billion annually. The pervasive nature of mobile devices, particularly smart phones, is widely viewed as a platform which will help achieve better outcomes. The biggest opportunity for life sciences is in secondary use of all the data coming out of EHR implementations. There are many areas where this data can be applied, such as identification of patients for clinical trials, safety surveillance, and outcome research."
"Staying up to date with the latest technologies in healthcare is very important," said Matt Hendricks, Principal Consultant. "That is why attending the HIMSS Conference was very beneficial for Pharmica Consulting. While at the conference, I learned a great deal more about where health information technology offers the greatest opportunities and what is in store for the future. Pharmica Consulting also will host the Pharmaceutical HIT conference on November 15th in Princeton, NJ, to help Pharmaceutical companies determine how to utilize HIT (health information technology). We will work with clients to identify their needs and develop a strategy to use HIT as an advantage in meeting their business goals."
Those interested in learning more about Pharmica Consulting's service offerings can visit http://www.PharmicaConsulting.com. To request additional information, please contact Eric Lake at 973-945-4482 or Greg Cohee at 215-579-1650.
About Pharmica Consulting Pharmica Consulting, one of the life sciences industry's leading consulting firms, provides a variety of offerings designed to help pharmaceutical and biotech clients achieve true Operational Excellence. Consultants at Pharmica invest the time needed to truly understand a client's specific challenges—and tailor solutions to help them create a more profitable business environment. Pharmica Consulting knows how to build effective strategies—and deliver against those strategies as promised.