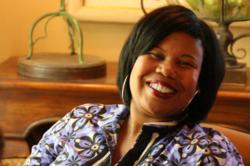 It's up to you to bring it—in a big way.
(PRWEB) June 27, 2012
Whether you want to be a published author, conducting sold-out workshops to thousands across the country, a sought after thought leader who is frequently quoted in industry publications and tapped to sit on high-level panels, or a recognized expert who appears on network and cable TV, Brand id│Strategic Partners has carved out a unique niche of positioning people the way that marketing and advertising agencies position products and services.
Brand id│Strategic Partners has launched a full-service, integrated personal branding firm specializing in helping highly motivated entrepreneurs, professionals and executives leverage their skills and talents so they can position themselves as leading experts and sought after "thought leaders".
Their comprehensive services include:

personal brand strategy
media training
leadership training
results-driven public relations
marketing communications
visual communications
book publications
personal image elevation
high-level social media planning and implementation
It doesn't matter how good you are if no one knows who you are. Working with entrepreneurs and executives who are ready to stop playing small and want to get known, the Brand id team will help you to obtain the salary or title you deserve, be tapped for more visible opportunities, start to position yourself as "the person to know" in your industry, and raise your industry visibility by 50% or more. "Our customized approach is designed to help you meet your goal of becoming the "go to" person in your industry. We believe the world needs to know what you have to offer. It's up to you to bring it—in a big way."
For further information on how you can identify and gain the competitive edge visit http://www.brandidsp.com or contact Jennifer Ransaw Smith at 240-600-0901.
About Brand id│Strategic Partners
A full-service integrated personal branding firm that specializes in transforming your senior level executives and subject matter experts into Industry Rock Stars. We offer a multi-disciplinary approach to brand elevation. Clients hire us when they are ready to be known.