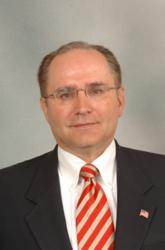 White Plains, N.Y. (PRWEB) June 29, 2012
Anthony J. Enea, Chair of the New York State Bar Association's Elder Law Section and managing partner of White Plains law firm Enea, Scanlan and Sirignano, today addressed some of the legal and financial risks seniors may face when they choose to marry later in life.
"Whether it's because we are living longer or because divorce has become more prevalent as individuals age, seeing 60 or 70 plus year-olds tie the knot is no longer a novelty," said Enea. "While many of these later-in-life couples are knowledgeable of the legal and asset protection strategies available to them prior to marriage, many are unaware of the rights and obligations they inherit should their spouse become ill and require long term care."
Enea warned that if a spouse does require long term care, as so often is the case, the financial consequences can be devastating. According to the U.S. Department of Health and Human Services, at least 70 percent of people over age 65 will require long-term care services at some point in their lives.
He continued, "It has been my experience that those who choose to marry late in life generally maintain their finances separately -- with the possible exception of a joint checking account -- and often opt for a pre-nuptial agreement. Many believe this to be sufficient protection for each party's accumulated wealth. Unfortunately, when it comes to Medicaid eligibility, the spouse is still considered a 'legally responsible relative' even if all finances were kept separate for decades."
According to New York state Medicaid eligibility laws, a spouse's income will be counted and deemed available for Medicaid nursing home or home care benefit purposes and must be disclosed.
"The dismay at this news is often further compounded by the realization that in order to qualify for Medicaid, it may be necessary for the applicant to transfer his or her assets to the healthy husband or wife," said Enea. "This action, of course, runs counter to the couple's original desire to keep assets separate, however it is what may be required if Medicaid is to be obtained."
After the asset transfer is complete, Enea explained that the well spouse must then executes a "spousal refusal" statement, indicating that he or she refuses to pay their husband or wife's medical expenses. According to Enea, once the refusing spouse has executed the "spousal refusal" statement, he or she may still be liable to Medicaid for reimbursement of the amounts actually paid for the nursing home or home care costs.
"While still a substantial sum, the reimbursement amount is significantly less -- often 40-60 percent less -- than most nursing homes' private pay rate, which averages $13,000-15,000 per month in downstate New York," said Enea.
After an application filed with a spousal refusal has been approved, however, there are many post-eligibility planning opportunities that can be implemented to limit the refusing spouse's exposure to Medicaid's claims.
Enea made the point that while the execution of a "spousal refusal" is often a logical option, it does not eliminate financial exposure altogether. Further complications may also arise from the transferring of assets when the Medicaid applicant has children from a prior marriage. In particular, there is no assurance that the healthy spouse in receipt of the assets will make any provisions for the ill spouse's children in his or her testamentary plans.
"Sadly, in some cases, these realizations lead to a discussion of possible divorce," said Enea.
Even in divorce, however, New York has laws in place that require a separated or divorced spouse to continue supporting a former husband or wife who has become a "public charge" or a victim of extreme hardship.
"Clearly, the decision to marry or remarry late in life is one that should only be undertaken after consideration of all the potential consequences," stressed Enea. "With the significant increase in the numbers of seniors suffering from debilitating illnesses such as Alzheimers and Parkinsons, particular attention should be paid to the feasibility of becoming financially responsible for one another's long-term care. With wedding season in full bloom this summer, I advise all my clients to ask themselves first – are you prepared to tie the knot?"
About Anthony J. Enea, Esq.
Anthony J. Enea, Esq. has practiced elder law in New York for over 25 years. He is managing partner of the firm of Enea, Scanlan & Sirignano, LLP with offices in White Plains and Somers, N.Y. Mr. Enea also serves as the Chair of the Elder Law Section of the New York State Bar Association.