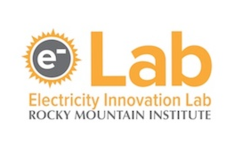 Strong forces are aligning to drive transformative change, creating a "perfect storm" of opportunity to reinvent the electricity system
San Diego, CA (PRWEB) June 27, 2012
This week, Rocky Mountain Institute launched the Electricity Innovation Lab (e-Lab), a multi-year effort to accelerate the transformation of the U.S. electricity system to a more efficient, distributed, renewable, and customer-friendly future.
"Strong forces are aligning to drive transformative change, creating a "perfect storm" of opportunity to reinvent the electricity system," said Lena Hansen an RMI principal. "The plummeting cost of renewables, increasing security and environmental concerns, and aging infrastructure are all issues that are now forcing utilities, regulators, and technology providers to reassess the best path forward."
e-Lab is a forum for collaborative innovation. By convening more than 30 thought-leaders and decision-makers from across the electricity sector, the group will identify key challenges the industry needs to overcome, develop innovative but practical solutions, and work to apply those solutions.
Rocky Mountain Institute's recent book, Reinventing Fire, proposed that a transformed U.S. electricity sector in 2050 powered 80 percent by renewables, many distributed, could be technically and economically viable. But, as RMI's in-market collaborations have revealed, many of the challenges in moving to a transform future are regulatory and institutional, and are far too complex for a single industry segment to solve alone.
"Rapid innovation and change, cooperation and conflict, are occurring at the seams in the electricity sector where no single stakeholder or industry group can control the outcome," said James Newcomb, an RMI program director. "Shifting the electricity sector will require engagement and innovation across traditional institutional boundaries."
The design for e-Lab is based on methods for innovation, learning, and collaboration developed over more than 20 years of work with complex, multi-stakeholder problems. With the support of Reos Partners, RMI is drawing on tools and processes that have been used and refined with stakeholders in other industries and social contexts, including the Sustainable Food Lab and the Finance Innovation Lab.
e-Lab participants include utilities, technology providers, NGOs, customers, and regulators. Among the more than 30 participants are San Diego Gas & Electric, the Federal Energy Regulatory Commission, the Natural Resources Defense Council, Microsoft, the U.S. Navy, Sungevity, and Spirae, Inc
"I am interested in and supportive of this effort," said Jon Wellinghoff, chairman of the Federal Energy Regulatory Commission and an e-Lab advisor. "e-Lab will provide participating regulators with information regarding the factors that influence the value of different resource solutions."
Wellinghoff continued, "The e-Lab project will prove to be an extremely valuable product to FERC as we move towards shaping policy for consumers to take advantage of efficient wholesale market designs."
To learn more, visit http://www.rmi.org/elab.
***
About Rocky Mountain Institute
Rocky Mountain Institute is an independent, entrepreneurial, nonprofit think-and-do tank. RMI emphasizes integrative design, advanced technologies, and mindful markets in fulfilling its mission to drive the efficient and restorative use of resources. RMI's strategic focus is to map and drive the U.S. transition from fossil fuels to efficiency and renewables by 2050. Visit http://www.rmi.org for more information.