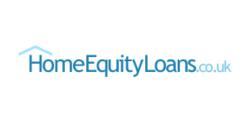 (PRWEB UK) 30 June 2012
The growth in the figures, which include £27million loaned in March, is principally a result of larger loans being made available, rather than more applicants, indicating growing lender confidence.
Savings and lendings bank Shawbrook encapsulated the new-found optimism of lenders by offering secured loans up to £125,000, and that has been mirrored by a softening in interest rates payable.
As well as a more confident approach taken by financial institutions, the new figures indicate a tentative return of consumer optimism, though some commentators wonder whether the public's appetite really went away.
Maria Vang of http://www.homeequityloans.co.uk said: "Finally the lenders have an appetite for secured loans and are releasing products that match what consumers have been waiting for.
"With loan sizes increasing while rates drop, everyone's happy."
That will not be a view shared by those troubled by the extra £74million of debt Britain's homeowners have secured against their properties in the past three months.
Failure to repay loans on time could lead to repossession of your home, and Ms Vang advised that consumers should make themselves aware of the risks before seeking a loan.
For those who are confident of their ability to stay on top of repayments, secured loans provide an opportunity to consolidate loans or invest at a time where interest rates are low and inflation – around 3.5% in March – threatens to erode the value in real terms of money held in bank accounts.
Secured loans allow borrowers to borrow larger sums of money at, in most cases, lower rates than unsecured loans, especially at a time where lenders are looking to minimise risk.
The amounts available to individual borrowers vary on a case-by-case basis but may depend on the value of the property the loan is secured against and the amount of outstanding debt owed to mortgage lenders.