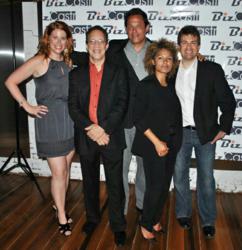 The winner will receive a package valued at $20,000. Deadline is July 11
(PRWEB) June 27, 2012
Madison Avenue's new tech start up Bizcastr.tv announced today a "MARKETING "MAKEOVER AND BUSINESS REALITY SHOW CONTEST" aimed at businesses, organizations and entrepreneurs. Bizcastr.tv begins accepting entries for the contest immediately with a closing date of midnight, July 11, 2012.
The winner will receive a package valued at $20,000, that includes a complete six episode web based reality series, with a marketing makeover to help the winner launch and market the show. Additionally, the winner will receive a promotional support package that can be used for presenting to potential sponsors, investors or crowd source funding resources.
The winner will be announced by July 18. The series is targeted for webcast beginning the week of September 3rd and will run on Bizcastr.tv.
The announcement is a part of Bizcastr.tv's recent launch. It is also a part of a new outreach program designed to engage and interest business owners, organizational leaders and entrepreneurs. Information on how to enter can be obtained at Bizcastr.tv. Any legitimate business can enter but must be able to describe why they are should be the winner, and may also include a video with submission.
Web based video is extremely engaging and powerful in dealing with consumer interaction and can cut the sales cycle time significantly. More than 75% of consumers polled indicated that dealing with a "known resource, retailer or service" plays a significant role in their purchase decision, often relying on web videos as that source.
Bizcastr.tv offers a complete and unique opportunity for businesses to tell their story, allowing existing and potential customers to get to know the business and people behind the business in a very real, entertaining and engaging way.
To learn more about the contest, BizCastr.tv programming and events please visit http://www.bizcastr.tv.