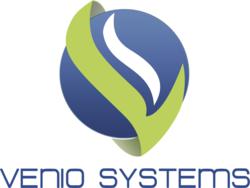 Venio stands apart on speed, accuracy and ease of use
Fairfax, VA (PRWEB) June 28, 2012
Venio Systems, the leading provider of processing, first-pass review and early case assessment (ECA) software, today announced that leading eDiscovery provider Advanced Discovery has implemented its integrated eDiscovery platform and has become a Venio Partner. The firm chose Venio for its scalability, speed, and simplicity.
The Venio Integrated eDiscovery Platform is designed to significantly reduce costs by allowing service providers to optimize their current workflow while working at a higher velocity. It delivers the power to cull and review data quickly and also encompasses an intuitive and easy-to-use web-based assessment tool, which is the key to reducing large document review bills.
Advanced Discovery chose Venio for its ability to quickly cull and process data. "We rigorously vetted many early-case assessment and processing enterprise applications, and Venio stands apart on speed, accuracy and ease of use," said Thadd Hale, CTO at Advanced Discovery. "We are also able to consolidate our current hardware resources and maximize throughput by leveraging Venio's distributed architecture."
Advanced Discovery is an innovative leader in electronic discovery, focusing on providing strategic guidance, practical advice and expert resources. The company provides customized service offerings to deliver streamlined and cost-effective solutions. "Advanced Discovery's team includes some of the best discovery consultants and project managers in the business," said George Thornton, VP of Business Development at Venio Systems. "We are pleased they have chosen our tools to help them deliver for their clients."
About Venio Systems
Venio Systems, based in Fairfax, Virginia, is a team of innovators and developers with 20 years of combined experience in providing eDiscovery solutions. Venio Systems was created to address the industry's lack of a true first-pass review and early-case assessment application. Venio FPR™ is the first fully functional web-based ECA tool to provide law firms, corporations and government entities the ability to gain a comprehensive picture of their data set at the front end, thereby saving precious time and money on the back end. Venio Systems remains on the forefront of innovation to provide solutions anyone can use. For more information, visit http://www.veniosystems.com/.
About Advanced Discovery
Advanced Discovery is a leading provider of e-Discovery services to clients worldwide in both the legal and corporate communities. Our services include computer forensics, electronic discovery, early case assessment, web hosting, document review, and paper discovery. Advanced Discovery offers technology solutions that assist law firms and corporations to quickly and accurately reduce vast amounts of electronically stored information into essential and searchable data sets effectively providing a high value product at a low comparative cost. Headquartered in Mountain View, California, Advanced Discovery will now maintain locations in Los Angeles, San Jose, San Francisco, Orange County, Century City (Calif.), Dallas, Houston, Austin (Texas), Chicago, Overland Park (Kansas) and New York City. More information is available at http://www.advanceddiscovery.com.