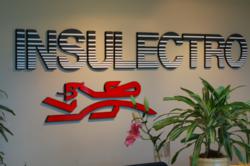 We are continuing to invest in finding better ways to serve our customers.
Lake Forest, CA (PRWEB) June 28, 2012
Insulectro http://www.insulectro.com, a leading distributor of materials for use in the printed circuit board industry, has announced an executive realignment in their product management and business development areas.
Jason Marsh, a former Kyocera executive, has joined Insulectro's leadership ranks as Vice President of the Product Management Team, a position formerly held by Insulectro veteran Ken Parent. Mr. Marsh will primarily focus on Insulectro's product offering and its relationship, communication, and strategy with suppliers as well as bringing new products to the everchanging technology marketplace.
Insulectro President & CEO Tim Redfern commented, "We are very pleased to welcome Jason to the Insulectro team. While at Kyocera, Jason distinguished himself in many areas. His background and knowledge in the global PCB market will be invaluable as Insulectro positions itself for future growth. "
Mr. Marsh began work at Kyocera (formerly Tycom) in 1999 as Director of R&D Engineering for World Wide Manufacturing. In 2004, he moved to China for 5 years as Director of Asia Operations/General Manager of Kyocera Tycom ZH Ltd., based in southern China. As Greenfield project leader there, he and his team were responsible for the planning, building and staffing of a 34,000 sq. foot manufacturing facility that ultimately grew into a successful production plant. Returning from China in 2008, Mr. Marsh held the position of Senior Director of Business Development & Global Operations. He has been responsible for overseeing sales and marketing, manufacturing, technology development and new product development.
Marsh is a graduate of Stanford University and holds a Bachelor of Sciences degree in Mechanical Engineering/Materials Science. He has furthered his education at both Cal Tech and U.C. Irvine.
Ken Parent, whom Mr. Marsh replaces at Insulectro, takes on a new role with the Company as Vice President of Business Development. Parent has been in the PCB industry for over 30 years holding high profile positions at Lockheed Martin, Morton International, Rohm and Haas, including 12 years at Insulectro prior to taking on the Business Development leadership.
"Ken is the consummate innovator, a leader and a valuable contributor to our business," Mr. Redfern commented. "In this new position, Ken will continue to help drive Insulectro's growth. The combination of Ken and Jason and the rest of the leadership team is creating an exciting environment, leveraging talent and vision.
"We are continuing to invest in finding better ways to serve our customers," Redfern added. "We want to build on the experience and longevity that has been the cornerstone of our team's culture. "