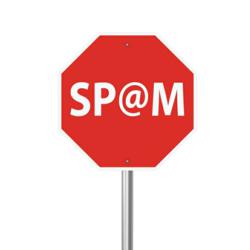 Instantly Identify Email Scammers with Email Search on EmailSherlock.com
Boston, MA (PRWEB) June 29, 2012
Email is now the most popular form of communication, with nearly 3 billion messages sent on a daily basis. EmailSherlock.com is a free email ID service that allows users to conduct a reverse email search, giving the ability to quickly and easily discover the owner's identity. This site allows users to determine the real name of the owner, view their photos and other personal information found via links to their social network profiles – such as a list of their online friends. This includes searching networks such as Foursquare, Facebook and even Flickr.
EmailSherlock.com lets users become cyber-detectives and discover the truth about anyone sending them an email. Conducting these reverse email searches could even allow users to:
1. Locate the private contact and ownership information that a user's email address links to their online social network profiles
2. Find out who's been sending junk or spam email
3. Track down a stalker
4. Establishing the validity of a business or other proposal received in an email message from an unknown source
Most email users may not realize the information that the public can obtain about them by simply searching their email address, but now they can determine the details that are divulged about them by inputting their addresses into the search engine at EmailSherlock.com. Many social network users simply aren't aware of the information contained in their profiles that become public information, so EmailSherlock.com can help them determine how secure this information truly is.
Another use for conducting an email address search at EmailSherlock.com is determining the validity of an email received from an unknown source. If it is unknown whether the message is a scam, such as those that contain a bogus business proposal or one of financial partnership, users can quickly determine the sender's identity. This is largely because many members of online social networks will use the same email address as contact information in their profiles. Email Sherlock can help a user determine if the sender is a real person or machine that is simply targeting their email address.
The service provided by EmailSherlock.com is also completely free of charge, allowing unlimited email address searches at any time.