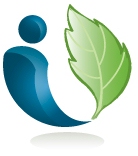 This expansion will allow the professional and the client to reach other, forming a new and reliable business connection
(PRWEB) June 28, 2012
The past few weeks have seen huge changes, growth and expansions with LivingSenior.com. The latest in their upgrades and expansions is valuable for senior living professionals, business and service providers. The Featured Listing and High Quality Leads Program offers several opportunities for care providers.
Marketing Manager James Connolly stated, "We know how frustrating it can be to work hard and still not reach the potential clients who need your service. Other sites tend to offer a featured listing or lead services as separate options. We felt that offering them as a combined opportunity served senior living and care professionals inclusively. By using our service a business reaches the right marketing group while obtaining quality leads from that group. It was a no-brainer."
This combination approach will take LivingSenior's business services a step further. Senior living and care professionals will not only be able to reach a central set of marketing contacts but those contacts will, in turn, be able to reach them.
"It's an ongoing cycle that builds the relationship between the professional and the client. The professional can not reach the client if they are not available. The client can not find out about the service if the professional is not available to be reached. This expansion will allow the professional and the client to reach other, forming a new and reliable business connection," says LivingSenior.com content manager Megan Coogle.
The featured listing and quality leads program is currently available on LivingSenior.com. For more information about the program visit the LivingSenior.com site or contact the support team at support(at)livingsenior(dot)com.