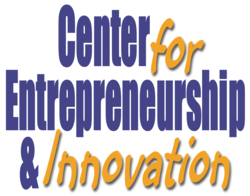 [Beavers] has assembled a complementary and highly skilled team which has brought solid science into [a] previously unscientific area.
Candler, NC (PRWEB) June 29, 2012
Goldenseal has been referred to as "God's gift to mankind," and rightly so, say Randy and Cindi Beavers. After more than a decade of hard work, starting on a family farm with humble beginnings, Randy and Cindi Beavers are launching eight natural products based on goldenseal through BotaniPharm, LLC. Native Americans used the plant as an anti-infective and remedy for various digestive disorders, such as indigestion and diarrhea. European settlers quickly saw its value and the goldenseal became a mainstay in the arsenal of the 19th- and early 20th-century physicians.
Demand for the plant exploded and by 1915 concern was being expressed for its survival in the wild. Goldenseal's popularity continued to grow to the point that, by the end of the 20th century, the plant was designated an internationally protected species. Concerned individuals began to seek ways of not only conserving the plant but also producing it in abundance.
The Beavers recognized that goldenseal could be cultivated by other family farmers who increasingly struggled against gigantic corporate farms more focused on profits than people or protecting the Earth for future generations. The realization that organizing a cooperative effort was the best way to preserve goldenseal, their own farm (called Sleepy Hollow), and other family farms led to the formation of BotaniPharm, LLC.
Over the past decade, the Beavers and collaborators from leading universities have worked with the U.S. Department of Agriculture and National Institutes of Health through a series of Small Business Innovation Research (SBIR) awards to discover how to best grow and process goldenseal. One of the most common complaints about all natural products on the market today is associated with a "trust and reliability issue," said Robert Lahm, associate professor of entrepreneurship at Western Carolina University's Center for Entrepreneurship and Innovation. "Studies have indicated that up to 70 percent of goldenseal products on the market today are contaminated or adulterated," said Randy Beavers.
The FDA has identified inconsistent formulations, intentional blending of cheaper substitute herbs, and unintentional contamination at any stage from growing to production as the three major problems in the botanical medicines market. Over the past decade, the Beavers and a small army of supporters have worked with USDA and NIH support to discover how to best grow and process goldenseal. Randy and Cindi have worked with farmers, scientists and researchers, marketing and entrepreneurship consultants, and others. "BotaniPharm's ground-breaking research, growing, and production techniques have been aimed at resolving these three problems that the FDA has identified," said Randy Beavers.
Several faculty across the WCU campus have been consulting with BotaniPharm through WCU's Small Business and Technology Development Center (SBTDC) for the past two years as part of the university's efforts to promote regional small business and economic development. "This has been a dream opportunity for various faculty members to use their expertise in a cross-disciplinary effort to help a small businesses grow and create the potential for new jobs," said WCU's Lahm. "Botanical medicines could be the job-driver we've been looking for in this area practically forever. The Appalachian region has always had pockets of extreme poverty, and some of the jobs we can create offer opportunities for a range of skill-sets including foragers, farmers, technicians, managers, marketers and scientists."
ABOUT:
BotaniPharm's opportunity is to educate the market and join a movement in the dietary supplement industry towards evidence-based medicine. We will continue to be a leader in the scientific research, testing, and development of natural products.
We are committed to three ideals. First, all of our products are both organic and sustainably produced. Wild goldenseal is now so rare that the herb is listed in the Convention on International Trade in Endangered Species of Wild Fauna and Flora. Second, our patented process guarantees consistent potency based on the bioactivity indicators for different bodily functions. Finally, BotaniPharm makes no compromises in the purity of its products. All products are grown and processed by BotainiPharm's grower-owners ensuring unadulterated products.
Contact:
Randy Beavers
828-828-575-0370
http://www.BotaniPharm.com
ABOUT:
The WCU College of Business' Center for Entrepreneurship and Innovation is designed to serve as a catalyst for the creation of successful entrepreneurial ventures. The center provides educational support for aspiring and current entrepreneurs, and fosters cross campus and inter-institutional collaboration on the inclusion of entrepreneurship theory and practice for all disciplines. Faculty and staff of the center provide expertise to other organizations that work for economic development, including the SBTDC with which it shares offices.
Through its distance and residential undergraduate and distance master's level degree programs in entrepreneurship, WCU's center offers practical hands-on education and service-learning activities facilitated by a faculty of experienced entrepreneurs. The center endeavors to provide students with the skills necessary to think creatively, to successfully launch their own businesses, or to work with an employer in launching and growing an entrepreneurial venture.
For more information, contact Dr. Robert Carton, head of WCU's Department of Entrepreneurship, Sales and Marketing, and Hospitality and Tourism, at 828-227-3984 or rcarton(at)wcu(dot)edu.
# # #