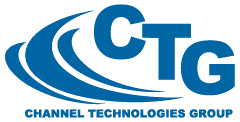 CTG has the skill and expertise that will continue to provide needed capabilities to the U.S. Navy and related maritime industries.
Santa Barbara, CA (PRWEB) June 28, 2012
Channel Technologies Group (CTG) has named Ret. Vice Adm. John J. Donnelly, Ret. Rear Adm. Nevin P. Carr and Ret. Rear Adm. Winford (Jerry) Ellis to the company's first Strategic Advisory Board (Board). The Board will help CTG expand its leadership position in the underwater technology industry through identifying methods to better connect with customers and identifying solutions to current and future challenges.
CTG and its family of brands including Channel Industries (CI), ITC and Sonatech, are worldwide leaders in the design and manufacture of top-quality piezoelectric ceramics, transducers and advanced sonar systems used in marine, geophysical, and medical fields. CTG products keep the Navy and its personnel safe on national security missions around the world.
"For 50 years, we have been delivering top-quality, highly-reliable products to our customers, including the U.S. Navy," stated Kevin Ruelas, president and chief executive officer of CTG. "Our Strategic Advisory Board and the unique expertise that each one of these admirals bring to our company will enable us to better connect with our key customers, determine the new challenges that lie ahead for our industry and the country and deliver innovative technologies to solve those challenges."
Each member of the current board has distinct experience in marine technology from decades of service in the U.S. Navy that he will bring to CTG.

Vice Adm. Donnelly's more than 35 years with the Navy included extensive experience in operations of the U.S. submarine fleet. In his last position, he served as Commander, Submarine Forces and can provide insight on fleet-wide requirements.
Rear Adm. Carr's career focused in the area of Surface Warfare. His operational experience at sea, as well as his capstone tour as the Chief of Naval Research, will provide CTG a fresh perspective on the innovative solutions CTG can bring to maritime advanced technology.
Rear Adm. Ellis has a long career in naval undersea operations, command, and strategy. His expertise can assist in identifying strategic challenges that advanced technologies from CTG can help solve.
"After a rewarding career with the U.S. Navy where we relied on the products CTG developed and delivered to the fleet, I am very pleased to join the company's Strategic Advisory Board," stated Vice Adm. Donnelly. "CTG has the skill and expertise that will continue to provide needed capabilities to the U.S. Navy and related maritime industries."
CTG is a vertically integrated manufacturer of piezoelectric ceramics made by CI, transducers from ITC using CI's piezoelectric ceramics, and advanced sonar systems developed by Sonatech and engineered from components including CI ceramics and ITC transducers. These products are used in mission-critical applications by end-users such as the U.S. Navy, medical device manufacturers and underwater oil and gas exploration companies in applications where quality, performance, durability and product life are paramount.
For more information on the strategic advisory board, please visit CTG's website at: http://www.channeltechgroup.com/ctg_page.asp?h=News%20Items.
About Channel Technologies Group
Channel Technologies Group (http://www.channeltechgroup.com) is a vertically integrated manufacturer that specializes in mission critical technologies for military and commercial applications. CTG was acquired by Blue Wolf Capital Partners in late 2011 allowing CTG to strengthen its position in current markets and explore expanding into adjacent markets. The company has three key product offerings: piezoelectric ceramics, transducers, and engineered systems and solutions. CTG's products and services are used in a variety of applications and by diverse end-users, including medical device manufacturers, oil service and exploration companies, and customers in the defense industry, including several departments of the U.S. Navy and many leading defense contractors.