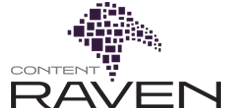 Marlborough, MA (PRWEB) June 29, 2012
Content Raven, a content security company that helps enterprises achieve greater control over their intellectual property as it is being shared externally, today announced that it was voted the "Most Compelling" company at the first-ever B2B IT Forum hosted by Ascent Venture Partners at the Microsoft NERD Center in Cambridge, Mass.
The forum is designed to shine a spotlight on entrepreneurs and new companies in the enterprise IT space and brings together promising startups focused on rapidly emerging enterprise technologies with larger, established companies. The June 26th event focused on cloud security, with presentations from several startups evaluated by a panel of judges that included representatives of Raytheon and Staples. Attendees and judges voted to determine the winner.
Content Raven has developed a unique cloud-based content control and analytics solution that enables companies to reduce the risk of data exposures and eliminate revenue loss associated with unauthorized access to sensitive and valuable corporate information. Users push controlled content from where they want, to whom they want, making Content Raven the first solution to effectively empower organizations with total authority and ownership of their critical intellectual property – no matter what content type it is, where it goes, or what device it is consumed on.
"Presenting at the first-ever B2B IT Forum was an honor, and it's exciting to see local companies developing impressive solutions for addressing cloud security," said Joe Moriarty, vice president, global sales for Content Raven. "We're especially proud to have been named the 'Most Compelling' company, and we're confident the Content Raven approach to content security – intergrating it into the fabric of enterprise architecture, no matter what that architecture is – will be the most efficient way forward as companies experience the increasing need to securely distribute, control, and analyze content."
Ascent Venture Partners has backed more than 100 early-stage, emerging technology companies since 1985, and the Ascent investment team manages five venture funds with total commitments of more than $450 million. The launch of the B2B IT Forum extends that vision by providing local innovators with a lively and well-informed discussion about the new frontier of enterprise technology, a technology area with current spending levels trending toward $3 trillion annually.
"As a venture capital firm focused on emerging technology, organizing the B2B IT Forum enabled us to reach out to local companies that are making significant inroads in the enterprise IT space," said Luke Burns, Partner with Ascent. "Content Raven's cloud-based content control solution is a terrific example of a Massachusetts firm that will change the industry landscape for the better."
About Content Raven
Content Raven empowers enterprises of all sizes to control intellectual property and other valuable content as it is shared externally. The company provides content distribution and control through the cloud, with usage analytics, to mobile and other devices focused on rich media. Content Raven's end-to-end content control and analytics solution enables users to securely and easily share and track rich media, video, and other critical documents without risk of loss or abuse. Easy to use, with no software installation required, Content Raven is the first and only cloud-based content control solution that supports multiple devices, including mobile, and any type of content format. Companies around the world, including EMC, Gryphon Networks, and Waters, use Content Raven to control how their outbound content is consumed and managed. Content Raven is headquartered in Marlborough, MA.
About B2B IT Forum
The B2B IT Forum is a series of Boston events focused on emerging trends and companies in enterprise IT. Hosted by Ascent Venture Partners (http://www.ascentvp.com), the B2B IT Forum is for innovators and entrepreneurs who seek a lively and well-informed discussion about the new frontier of enterprise technology. Each forum focuses on a specific area of enterprise IT, with panels and presentations from industry leaders and startups. For more information, please visit http://ascentb2bitforum.eventbrite.com or http://www.ascentvp.com.