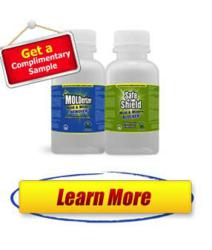 Molderizer is truly the best mold remediation products that is not only safe for the environment, it gets the job done the first time. It is so important that home owners are pro active when it comes to mold, especially when children are involved.
Hollywodd, Florida (PRWEB) June 29, 2012
Home owners will need to prepare to fight mold outbreaks due to the humidity and hot temperatures that the summer months will bring. One of the most unfortunate happenings when toxic mold is apparent in the home is that people don't even realize that they are breathing in toxic mold spores which can cause respiratory sickness and asthma.
Could Home Owners Be Breathing In Mold And Not Even Know It?
Molderizer tops the list of top mold killers and has helped many home owners get rid of mold quickly and effectively due to it's natural formula that doesn't contain any toxic chemicals or bleach. Molderizer uses a patent pending natural mold killing formula that not only kills the mold spores but also encapsulates the area so that mold can't grow in the future as well.
"For any home or property owner, a mold removal cost is surely an additional expense. However, no matter how expensive professional mold remediation service gets, people just have to go for it than risk their health. Because of that, many choose to be in the mold cleaning business. And for a bigger profit, Molderizer released a solution that promises professionals a huge cut in the labor cost.
The said solution is also called Molderizer. Unlike other mold removal products, it is organic-based. Hence, it is non-toxic and offers a safe mold remediation process."
Read more at: prweb.com
A representative of BillionairesBunker.com states that Mold spores are always floating around searching for the right area to land and set up shop to grow a toxic mold colony so to speak which is why it is always a good idea to have the best mold remediation products by your side when a potential mold breakout could occur. Yes, you can call a mold remediation company and save some time but why waste money
on something that you could do yourself?
Learn about the Complimentary Sample and Webinar to Learn How to Get Rid of Mold Like a Professional