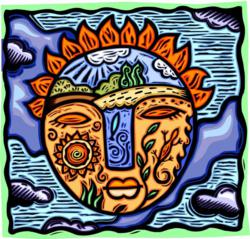 (PRWEB) June 29, 2012
Healthy Directions of Poway (http://www.HealthyDirectionsPoway.com) is an essential component of the institute. They provide a health/wellness and nutrition platform for health fairs and screening events that raise money for the organization.
Donna Wolf, RD, CLT, its Director, always had a passion for eating healthfully, teaching about whole food, locally grown and all the nutrition benefits for our health and weight control in children. These health fairs promote nutrition education and healthy eating habits for children and for their parents.
More then 20% of children ages 6-11 and more then 18% of children ages 12-19 are considered obese, according to data from the Centers for Disease Control and Prevention. These children face higher risks of Cardiovascular disease and Diabetes as adults. The health fairs and screenings focus on dissemination of information with many takeaway suggestions to combat these problems, like healthy whole food choices, peer pressure and exercise.
Donna believes that good nutrition allows you to live the best life you can. She believes in nutrition education to make small changes first, using whole foods as the tool, that makes a difference and builds momentum for lasting changes with positive, powerful results.
If any of our services can improve and strengthen fund development strategies for your nonprofit organization please contact the Green Fund Development Institute at 858-208-7016.