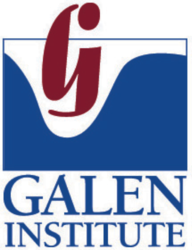 Alexandria, VA (PRWEB) June 28, 2012
In its decision on the Affordable Care Act, five justices on the Supreme Court have determined that Congress can compel otherwise free citizens to enter into a private contract to purchase a private product that will cost them $20,000 a year for a family – or pay a new federal tax.
"Yes, the Supreme Court's decision to uphold the health overhaul law is disappointing, but the final judgment on the law will be made by the voters in November," said Grace-Marie Turner, president of the Galen Institute, in a statement released today.
"Importantly, the court did not base its ruling on the Commerce Clause of the Constitution, as the Obama administration had argued it should. Calling the penalty for not complying with the mandate a 'tax' is a backdoor way of finally putting limits on the federal government's use of the Commerce Clause to rule over our economy.
"The American people are going to learn much more about this law as the year proceeds, including learning that the individual mandate tax is only one of the 20 new and higher taxes in the law.
"Certainly there are problems in our health sector that must be fixed to get more affordable health care and coverage to millions more people. But the health overhaul law tries to do too much, too fast, and a strong majority of Americans have concluded it will limit their choices, lower the quality of care, increase health costs, and raise their taxes. Americans overwhelmingly object to the approach that the Obama administration has taken with its law to put one-sixth of our economy under government control.
"The health law must be repealed so Congress can get a fresh start in addressing the problems the American people want fixed: protecting the most vulnerable, help for the uninsured, lower costs, more choices, and portability of insurance. Once the law is repealed, the work can begin in forging targeted bills with bi-partisan support to build toward these objectives.
"The first job for the American people is to demand that Congress repeal the law in its entirety," Turner concluded. "The focus of the November elections now will be fixed on health care and on the positions of candidates and incumbents on the law."
The Galen Institute is a non-profit public policy research organization devoted exclusively to advancing free-market ideas in health policy. Founded in 1995, the organization promotes a more informed public debate over ideas that support innovation, individual freedom, consumer choice, and competition in the health sector. For more information, visit http://www.galen.org.
###
Media Contact:
Susan Lider
(703) 866-3707
susan(at)sliderassociates(dot)com