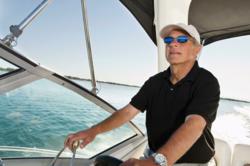 Vacationers can try stand-up paddle boarding on the Illinois River, hike in sandstone canyons and skydive all in the same day.
Ottawa, IL (PRWEB) June 29, 2012
Looking for a Chicago area hidden gem? In mid-July, look no further than Starved Rock Country in Ottawa, Ill. — the area will be featured on ABC-TV's award-winning "190 North," a program showcasing the Chicagoland area's trendy lifestyles and travel.
ABC chose Ottawa and Starved Rock Country because it is an ideal locale for Chicagoans and those looking to leave behind the busy suburbs to escape for a getaway on one tank of gas.
The area will be featured in a segment with other one-tank summer getaways.
The "190 North" segment will air at 11 p.m. Sunday, July 8, on ABC-7 and an encore showing at 11 p.m. Saturday, July 14. As part of the segment, resort community Heritage Harbor Ottawa will be featured — it was what drew the show's producer to the area. Show producer, Samantha Zackowitz, has been to Starved Rock Country and vacationed in the area since her fiancé owns a home at Heritage Harbor Ottawa.
Heritage Harbor Ottawa — named Illinois's Best Waterfront Vacation Resort Community in 2011— sits on the shore of the Illinois River with waterfront properties and a full-service marina. Heritage Harbor is home to many different vacationers and residents: full-time residents, avid boaters and those just spending the weekend at a vacation cottage.
The Starved Rock area makes for a great one-tank getaway — and place to live — because of all it offers: entertainment and an escape that's within driving range of larger cities. It's a less complicated way of life that is lacking in bigger towns and cities. And there is a sense of community at Heritage Harbor and throughout the town of Ottawa is lost in most areas.
The city, a gateway city on the Illinois River Road National Scenic Byway, is also located in a region famous for its unique outdoor recreational opportunities and abundant natural resources. Vacationers can try stand-up paddle boarding on the Illinois River, hike in sandstone canyons and skydive all in the same day, then take in dinner at any of the various, unique downtown restaurants.
The "190 North" program is right on track with recent U.S. vacation trends. According to MSNBC, one trend that will thrive during summer 2012 is the one-tank getaway, also dubbed the "staycation."
Allison Linn writes that roughly 24 percent of American workers are considering a staycation this year due to economic reasons and another 11 percent will definitely take one, according to a quarterly survey conducted by Principal Financial Group.
The increased popularity of staycations is due largely to high fuel prices and the rising cost of airfare. People want the same vacation feel, but to stay close to home because in the end, it's better for their wallet.
In addition to featuring Heritage Harbor and Tracy's Boat House — the marina-side waterfront full-service bar and restaurant — the July "190 North" segment will also focus on various other hot spots of Starved Rock Country. Filmed in mid-June, local restaurants, such as Cajun Connection of Utica and Corner 230 of Ottawa will be highlighted. Viewers will also get to learn about Skydive Chicago and Ottawa's historic downtown.
For more information about Heritage Harbor Ottawa or to schedule a tour of the resort, anyone can contact Tammy Barry at 815-433-5000.