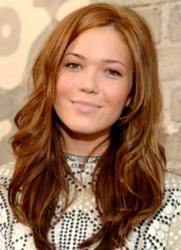 ...with the use of the said green cleaning products, anyone can now go green while cleaning.
Miami, FL, (PRWEB) June 30, 2012
Green cleaning products benefit the health and the environment. And although, the use of them does not directly address the problem about clean water around the world, still, MyCleaningProducts believe that it can help. And so, the company encourages mothers to support Mandy Moore's cause for clean water via the use of non-toxic cleaners.
See MyCleaningPrducts' List of Green Cleaners
In a post from ecorazzi.com, it was said that Mandy Moore was campaigning for worldwide access to clean water. The post related that the singer-actress recently attended the inaugural of USAID Frontiers in Development. It added that she also co-hosted The Ripple Effect of Water, Sanitation and Hygiene on Global Health and Development briefing.
For her charitable and green efforts, MyCleaningProducts commends Moore. Nonetheless, the website stated that celebrities like Moore are not the only ones that must work to better the planet. Everybody must take part in it, the site said.
To help everyone, especially mothers, go green and aid the preservation of the environment, MCP suggests the use of green cleaning products. It said that with those cleaners, one can go green easily and daily as cleaning is already an everyday routine. A simple change in the cleaning solutions is already a big help, it added.
However, of all the green cleaning products in the market, MyCleaningPrducts believes that its non-toxic cleaners are the best. As one of its representative said, that's because the cleaners are infused with wellness. And apart from that, all of them are guaranteed effective.
Read How MyCleaningPrducts Infused Wellness with Its Cleaners
Hence with the use of the said green cleaning products, anyone can now go green while cleaning. And that's without compromising the effectiveness of the cleaning processes.
The good things don't end there though. As the company's way of giving back to Peru, where most of its cleaners' natural ingredients come from, the company donates an amount for its every product purchased to the Salud & Musica Foundation. So basically, for every cleaner bought, MCP also gives its customers the opportunity to help in the construction of a school building for the unfortunate children.
MyCleaningPrducts got a long list of cleaners to offer. And among those cleaners that customers can get is Rusterizer for a 'no-scrubbing' and safe rust removal process. It also got Molderizer for an odorless mold remediation to almost any item or surface. Even for pests, the company got a solution to give as Bed Bug Bully and Silverfish Bully.
Sold in many different quantities, consumers can get MCP green cleaning products without having to shell out too much. And what's more is that the company got special offers almost every week. With those treats, anyone can get the beneficial cleaners with huge savings.
See MyCleaningProducts' Special Offer for This Week