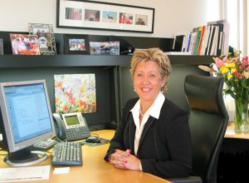 Minneapolis, MN (PRWEB) June 29, 2012
New Horizons is excited to announce that we are now a proud member of the Women's Business Enterprise National Council. Our President and Owner, Lisa Loken, is WBENC's newest certified member.
Founded in 1997, WBENC is the largest non-profit certifier of businesses owned, controlled, and operated by women in the U.S.
Their mission is to advance the success of Corporate Members, certified women's business enterprises, and government entities in partnership with its Regional Partner Organization. The goal of the WBENC is to provide formal and informal programs, events, and tools to connect Corporate Buyers with Corporate Members that have the capacity to meet their business needs.
We are proud to be a member of such a prestigious group and look forward to New Horizon's continued success.
2012 marks New Horizons delivering 30 years of computer training to more than 30 million students worldwide. Today, New Horizons is the world's largest independent IT training company with 300 centers in 70 countries.
The reason for New Horizons' 30-year success is simple—we are the best source for computer training and certification in the world. New Horizons offers an extensive selection of vendor-authorized training and certifications for top technology providers such as Microsoft, Cisco, CompTIA and VMware. In fact, we are Microsoft's largest training provider, delivering more than 40% of all authorized Microsoft training worldwide; the largest Cisco-authorized training partner with courses available at 250 centers worldwide; and the largest authorized provider of CompTIA training and certification in the world. Being an authorized partner ensures that our students have the highest quality training materials and train on the latest products and technologies available. New Horizons offers the largest Guaranteed-to-Run course schedule in the world.
Our real-time cloud-based lab solution allows students to access their labs anytime and anywhere. Furthermore, our innovative, award-winning learning methods such as Online LIVE® and Mentored Learning® have revolutionized the way students learn, retain and apply new knowledge.