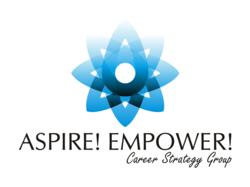 Work with a résumé writing firm that does its homework to uncover data on industry preferences.
Bethesda, MD (PRWEB) June 29, 2012
According to Laura M. Labovich, President and Founder of Aspire! Empower! Career Strategy Group, a DC-based career firm, while there is no longer one steadfast set of rules governing the job hunting process, there are still trends that remain preferred by hiring managers. On June 27th, 2012, Career Directors International (CDI), set out to separate myth from reality, and ascertain the latest in résumé writing trends and etiquette. Through its 2012 Global Hiring Survey, CDI surveyed hiring authorities across the globe and found:

Page numbers preferences are still in dispute. Despite endless debates over proper résumé length, 78% of respondents were unfettered by worries over length; rather, respondents are more concerned with well-written content that addresses the needs of the target employer. And, among the mere 7% who do have a preference, there is still a discrepancy in preferred length—from one to three pages; occasionally more.
Microsoft Word reigns supreme. Globally, 49% of respondents prefer to receive résumés in Microsoft Word (either .doc or .docx). Another 23% favor PDFs. Only 23% indicate no preference.
Summaries trump skills lists. While many are seeing a trend toward replacing the "Summary" section, typically found at the top third of modern-day résumés, with a short skills outline, 43% of respondents still prefer the longer version. Additionally, 18% of respondents who prefer skills lists also admit to reading the longer summaries.
Use caution with charts and graphs. Graphics on a résumé rarely scan effectively into an applicant tracking system, so it is wise to include redundant data in the résumé's text as well.
Tread lightly with testimonials. Twenty-nine percent of respondents are positively influenced by quotes/testimonials, while a whopping 41% are unimpressed by them.
As an award-winning resume writer and a board member for Career Directors International, Ms. Labovich emphasizes, "As always, there are certain industries and job functions within which creative résumés would be more acceptable, while others may frown on the infusion of quotes, charts and color." Ms. Labovich's advice? "Work with a résumé writing firm that does its homework to uncover relevant and timely data on industry preferences. "
About Laura M. Labovich and Aspire! Empower! Career Strategy Group –
http://www.aspire-empower.com
Laura M. Labovich, MLRHR, Founder and President of Aspire! Empower! is a Guild Certified Five O'Clock Club Career Coach, an award-winning résumé writer, and the co-author of the soon-to-be-published book: "100 Conversations for Career Success: Learn to Tweet, Cold Call and Network Your Way to a Dream Job" (LearningExpress, LLC).
Aspire! Empower! is a full-service career consulting firm that arms high-achieving professionals with empowering job search solutions enabling them to attract more job offers, at higher rates of pay, in a shorter period of time. Aspire! Empower! offers job search strategy coaching, résumé and career marketing document development (bios, LinkedIn profiles, executive summaries) social media training, and career development workshops for individuals and companies, in the Washington D.C. area, and throughout the U.S.