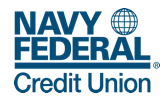 Vienna, VA (PRWEB) June 29, 2012
With the still-blazing Colorado wildfires and hurricane season upon us, Navy Federal Credit Union is activating Emergency Relief for all members impacted by a national disaster or other emergencies declared as such by FEMA. Emergency assistance from Navy Federal includes Emergency Relief loans, increases in line-of-credit limits, payment deferments on existing loans, and free express delivery of credit cards, check cards, and checks.
"We want to do everything we can to help," said Jack Gaffney, executive vice president, Lending. "People helping people is the cornerstone of the credit union. Helping to relieve the stresses our members are facing and being there when they need us is why we're in business."
FEMA categorizes national crises as Major Disaster Declarations, Emergency Declarations, and Fire Management Assistance Declarations.
To qualify for Emergency Relief, members need to own or be a resident of a property in a county FEMA has declared a disaster area. Navy Federal advises members to find out if FEMA has declared their area a disaster by visiting the FEMA website. The credit union also asks all members interested in immediate assistance with applying for an Emergency Relief loan to call 1-888-842-6328 or visit http://www.navyfederal.org.
About Navy Federal Credit Union
Navy Federal Credit Union is the world's largest credit union with $49 billion in assets, four million members, 221 branches, and 8,900 employees worldwide. The credit union serves all Department of Defense military and civilian personnel and their families. For additional information about Navy Federal, visit http://www.navyfederal.org.
# # #