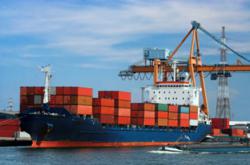 Call N-Motion for Overseas transport!
Houston, Texas (PRWEB) June 30, 2012
When thinking of transportation, a consumer generally thinks of the trucks that run back and forth on the highways. There are actually multiple ways to get things from point A to point B: trucks, boats, rail, and air. It is quite important to understand all of the criteria that go into transferring overseas. Once the consumer has contracted with the household goods moving company, the next step would be to start the car shipping process.
N-Motion Auto Transport continues to add to its services list and transporting overseas is just one more way to stay in motion.
First, consumers will need to do research and locate an auto transport company to handle all of the logistics of shipping a vehicle. It is best to have only about a ¼ of a tank of gas before loading onto the ocean carrier and a fairly clean vehicle. This is beneficial because when the customer and the driver walk around to inspect the vehicle, any scratches or markings can be documented. Once everything is booked and ready for transport, make sure to retain a booking number from the port that the vehicle will be shipped out of.
Next, be sure that all documentation is perfect and is at the port ahead of time before the car arrives. The auto carrier should be able to communicate with the port authorities so that they can make sure that the paperwork submitted is correct. Once the vehicle is in route to the port, make sure to collect a copy of the B.O.L. from the car transporter and the ocean carrier. A B.O.L. is the sheet that is filled out before and after the vehicle is transported that denotes any damages from the transport.
Follow these few steps and use a quality auto transport broker so that the vehicle transport will be a piece of cake.
1-855-407-4160
http://www.NMotionAutoTransport.com