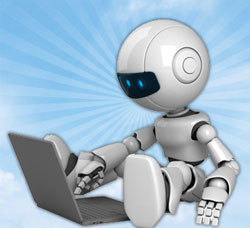 Chicago, IL (PRWEB) June 30, 2012
Cloud storage sites are a dime a dozen, so it can be a very difficult and frustrating task to find one that has everything that customers are looking for but still fits comfortably in their budget. There are sites out there that aim to provide consumers with a list of the best ones, but http://top10CloudStorage.com goes well beyond the expected and provides well-researched and informative investigations of cloud storage providers. Top10CloudStorage.com have conducted hours of research on dozens of different sites and then narrow it down to the ten best. All of the most pertinent information is right at the consumer's fingertips, from pricing and bandwidth to free trial information.
Customer reviews are also an additional boon to consumers looking for reliable cloud services. In addition to the expertly conducted reviews, Top10CloudStorage also provides a real customer look into these companies to assist others in making the choice between the several different companies that seem to offer the same services. Customers that want to find out the truth behind a cloud storage company can check out the reviews on Top10CloudStorage.com. These reviews are from customers who have used the service, and in many instances, have used multiple services and can offer comparative reviews.
Top10CloudStorage.com has also been an advocate for fundraising and helping those in need. They have recently announced a fundraiser that is taking place on July 14th and features one of the most highly rated cloud storage companies. On this day, you will be able to get 50 gigabytes of storage for the low annual price of just $1. Top10CloudStorage has pledged to donate $5 for every new customer that signs up, to the charity of their choice (Details, terms and conditions provided on the website, http://top10cloudstorage.com/give-back-up/). That means that for every person that signs up, they will be able to choose a charity from a list and top10CloudStorage.com will make a $5 donation to that charity. This event is only being held for twenty four hours, so new cloud storage customers should get in on the great deal and help those in need. The charities that have been chosen are the National Breast Cancer Foundation, the Sierra Club, March of Dimes, ASPCA and the Epilepsy Foundation.
About Top10CloudStorage.com
Top10CloudStorage.com is a cloud services review site that provides reviews, resources and comparative analysis of cloud storage companies at no cost to the consumer.