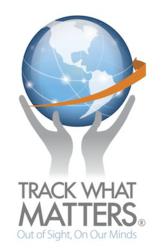 We need GPS because of the security risks in Miami, and we ship high-value cargo
Flower Mound, TX (PRWEB) June 29, 2012
Track What Matters today announced that Bullet Freight Systems in Doral, Fla is using state-of-the art GPS technology from Track What Matters to track its high-value shipments. Bullet Freight Systems currently has 47 trucks and 27 trailers.
"We need GPS because of the security risks in Miami, and we ship high-value cargo," said Kevin Dindial president of Bullet Freight Systems. With an average value of $1M in shipping goods, knowing where the trailers are at all times is of extreme importance.
Bullet Freight selected GPS asset trackers from Track What Matters because of the extended battery life contained in the units. "We've had to place GPS units inside the trailers because when we had them on the outside, they would get lost or broken if the truck brushed up against tree branches," said Dindial. Units placed inside the trailers require a longer battery life, and we've had problems with other systems."
Because Bullet Freight Systems has experienced great success with the asset trackers from Track What Matters, they have recently equipped all of their trailers with the technology.
More details are available at http://www.trackwhatmatters.com.
About Track What Matters (http://www.trackwhatmatters.com)
Track What Matters provides customized GPS tracking solutions for vehicles in the United States, Mexico, Canada, Africa, the Middle East, and portions of Asia. They support companies who need to keep track of assets, containers, trailers and more.
Track What Matters has made a conscious effort to ensure its service is very easy to use while providing comprehensive delivery of vehicle tracking information. Track What Matters, LLC is a GPS tracking company that specializes in creating customized GPS tracking solutions specific to the individual needs of their clients.
Leveraging cutting-edge GPS tracking hardware with vanguard and incredibly powerful yet user-friendly web-based software, Track What Matters, LLC has helped numerous Fortune 500 clients improve returns on investments by reducing waste and inefficiencies elsewhere. With a core philosophy of customized solutions culminated with unprecedented customer service, Track What Matters, LLC is the GPS tracking company that leading companies turn to for innovative and customized solutions and 24/7 accessibility. For more information, visit http://www.trackwhatmatters.com or call 800-293-0420.
Email twm(at)TrackWhatMatters(dot)com to receive emails that spotlight critical trends in the GPS tracking industry.
Get the inside scoop on our GPS tracking strategies - follow us on Twitter: @Trackandsave