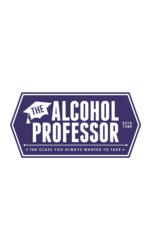 Here are ten wines you can serve and bring to any July 4th Barbecue
(PRWEB) June 30, 2012
July 4th is a wonderful time to take the day off and try a few new wines with your friends and family. Light up the grill, lay out the potato salad, uncork some interesting wines and enjoy your independence. This top ten wine list are all wines from the United States. Today we wave the flag! So if you see a Military Veteran or Soldier in uniform…go over and thank them for the freedom that you have that you.
The Alcohol Professor top 10 Wines from the USA to bring or serve at your July 4th BBQ
1. Barbed Oak Vineyard 2009 Chardonnay $25.00
If you happen to be in celebrating in an apple farm or any other fruit farm…well you will be right at home with the nose of this wonderful chardonnay which won a Gold medal in the New York International Wine Competition.
2. Barefoot Bubbly Pink Moscato $10.99
July 4th is a time to celebrate. To be light and refreshing and you will have that experience with this sweet bubbly.
3. Dr. Konstantin Frank Riesling 2011 $14.99
Embrace this Riesling from Finger Lakes Region in Upstate NY where our American Forefathers fought the British and the American Iroquois Indians who sided with them.
4. Lumos Pinot Gris 2011 $17.00
Before Organic was cool…Dai Crisp was making great wines in Oregon. Enjoy its floral aromas and creamy soft palate.
5. Naked Grape Pinot Noir $7.99
A solid Pinot Noir that is a great value with aromas of dark fruit.
6. Pearmund Cellars Cabernet Sauvignon 2010 $25.00
Before you see the fireworks in Washington D.C. travel a half hour outside and visit the historic farm and vineyard. So uncork it and enjoy its velvety finish. Plus it won a Double Gold in the New York International Wine Competition.
7. Peirano Estate Cabernet Sauvignon 2010 $12.99
Coming from grapes over 30 years old. Hopefully not as old as your tablecloth you are using for your bbq…Enjoy the dark color with its dark fruit flavor with your grilled red meat. A Silver Medal Winner at the New York International Wine Competition.
8. Rutherford Ranch Cabernet Sauvignon 2010 $25.00
Here is a medal winner from Napa. This is an ideal pairing for that hearty meal you are serving on July 4th Nothing light about it.
9. Voluptuous Moscato $10.00
When you put out that apple or cherry pie…pour this summer wine.
10. Winery at Bull Run Delaney Cuvee Blanc $22.00
A semi dry wine with a citrus nose. A good starter with fruit and cheese platters and especially if you want to go for a spicy food presentation. Plus to know our country's history is to know our Civil War.
Adam Levy is the Alcohol Professor and respected by the consumer and trade. Mr. Levy is the founder of the prestigious New York International Wine Competition, New York International Spirits Competition and New York International Beer Competition. Unlike other competition where over 80% win a medal…less than 50% of the submissions win a medal in the Alcohol Professor's. All of the judges in the competition are real trade buyers judging the beer, wine and spirit by its category and price. No other international beverage competition does that!