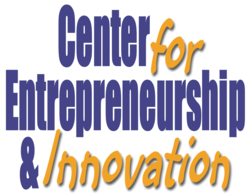 Repositioning the brand will suggest a wider distribution and interest on the part of the editors to reach a broader readership, including a global audience.
Columbus, GA (PRWEB) June 30, 2012
Changing the name "Southern" Journal of Entrepreneurship to "American" Journal of Entrepreneurship was a decision that editors felt made a lot of sense. The purpose of the original journal (SJE) from the beginning has been to broadly—nationally and internationally via databases and the Web—disseminate research in the many ways in which such a diverse and dynamic discipline as entrepreneurship manifests itself, but the name may not have suggested as such.
"Repositioning the brand will suggest a wider distribution and interest on the part of the editors to reach a broader readership, including a global audience. Although all along the focus has not been Southern regional-US, the prior title could have led some to conclude otherwise," said Robert Lahm, associate professor of entrepreneurship in Western Carolina University's Center for Entrepreneurship and Innovation, who created the websites and branding for both the SJE and AJE.
"We were fortunate that a member of our editorial team was gifted in many of the skills needed to make the physical changes we required. Simply put, the physical creation of a new journal title, new artwork, and a new website would not have happened without the hard work of our friend and very good colleague, Dr. Robert Lahm. Bob took on this task in spite of both professional and family obligations. The end result is that we were able to redesign the cover artwork of the journal and to create an entirely new website," said Kirk Heriot, the journal's founder and editor.
"The name change gave us pause to think about what other changes should be planned," said Heriot. "We will certainly continue to welcome scholarly research in all areas of entrepreneurship including, but not limited to small business, family business, rural entrepreneurship, entrepreneurship and economic development, as well as topics within the field. However, we have decided to accept a greater variety of submissions to the journal."
In expanding the editorial focus in the new publication, editors say that they have decided to seek teaching cases for publication in the journal. "We have found teaching cases are not widely available to college instructors teaching courses in the field," said AJE co-editor David Mitchell.
Thus far, AJE has generally published manuscripts that used either a quantitative research design or a qualitative research design. "However, we now also plan to accept conceptual papers so long as they develop new theory in a truly rigorous manner," said Heriot.
Like many scholarly journals and publications at large, the AJE has previously published special issues, however, editors and the AJE editorial review board have plans for greater frequency and variety in doing so. "Right now, we have commitments for future special issues that focus on the following topics: Micro Finance, Economic Freedom, Entrepreneurship Education, and Human Resource Issues. We encourage scholars in the field to propose new topics for special issues and to serve as a Guest Editor of a special issue," said Heriot.
ABOUT:
The mission of the American Journal of Entrepreneurship is to increase our knowledge of entrepreneurship and entrepreneurs in the many ways they manifest themselves in the global economy. Among the many members of the AJE audience are instructors, students, academic scholars, and public policy officials who think broadly about issues in entrepreneurship. We are a cross-disciplinary journal that welcomes participation from anyone with an interest in entrepreneurship in any of the many ways in which it is studied and practiced.
Contact:
Kirk C. Heriot, PhD.
David T. Mitchell, Ph.D.
Editors
706-265-0520
http://www.AmericanJournalEntrepreneurship.org
ABOUT:
The WCU College of Business' Center for Entrepreneurship and Innovation is designed to serve as a catalyst for the creation of successful entrepreneurial ventures. The center provides educational support for aspiring and current entrepreneurs, and fosters cross campus and inter-institutional collaboration on the inclusion of entrepreneurship theory and practice for all disciplines. Faculty and staff of the center provide expertise to other organizations that work for economic development, including the SBTDC with which it shares offices.
Through its distance and residential undergraduate and distance master's level degree programs in entrepreneurship, WCU's center offers practical hands-on education and service-learning activities facilitated by a faculty of experienced entrepreneurs. The center endeavors to provide students with the skills necessary to think creatively, to successfully launch their own businesses, or to work with an employer in launching and growing an entrepreneurial venture.
For more information, contact Dr. Robert Carton, head of WCU's Department of Entrepreneurship, Sales and Marketing, and Hospitality and Tourism, at 828-227-3984 or rcarton(at)wcu(dot)edu.
# # #