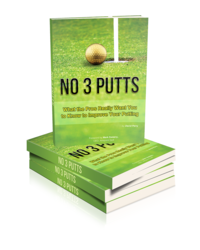 The reader of this book will understand in detail all aspects of putting and why each is important. A must have for beginners as well as serious golfers. - CT
Fort Collins, Colorado (PRWEB) June 30, 2012
All golfers know that improved putting is the best way to reduce strokes. "No 3 Putts" is new book highlighting how golfers can improve thier putting, reduce strokes, decrease play time and enjoy more golf. The book contains key tips and techniques from top rated PGA/LPGA instructors and club fitters and will be a valued addition to any golfers reading library.
Tournmament Directors can utilize the appeal of the book as a gift bag item for participants or incentive for invited guests. In addition, the book cab be used a a fulfillment item for tournament sponsorships.
For more information and ideas on how to make a bigger impact at golf tournaments, contact the author at dave(at)50interviews.com.