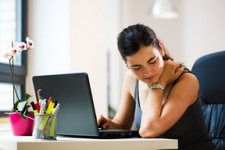 Both Society and the Workplace need to be more Sensitive to the Burden of Single Parents
Las Vegas, NV (PRWEB) June 30, 2012
With all of the vigorous debate this week on the likelihood of women having the ability to have it all when it comes to family and work-life balance, the employment website Flex Hour Jobs has now added Interview and Job Search Coaching to help moms wishing to return to work.
Its new Resume Service includes One Hour of Coaching from a certified Job Coach which provides insight on current do's and don'ts of your job search or interview. A focused approach to a particular job can help job candidates in today's competitive job environment.
Moms who have taken time out to spend with family, often find that their confidence has been eroded the longer they have been out of the workplace environment. To add to that, American women still face a lot of barriers in our system integrating them back into the workforce after having kids. There is still a lack of attention from employers to the need for flexible work options.
"It's amazing how much of a stir this issue of work-life balance for women has raised this week" says Jacqueline Sloboda, Founder & CEO of Flex Hour Jobs. "Anne Marie Slaughter has sparked the debate again on this very important topic. Both society and the workplace need to be more sensitive to the burden of single parents."
"The US Census reported that in 2010 nearly 10 million single mothers were living with children younger than 18; that is up from 3.4 million in 1970.With the kinds of technology available today, there is no reason why most employers cannot incorporate some sort of flexibility into the job description. It is definitely a larger social and economic problem than we are giving attention to."
Flex Hour Job's Resume and Inteview Coaching Services start at $30. Flex Hour Jobs understands that Resume help should not come at the price of a car payment. They aim at keeping prices of their services reasonable and attainable for the mahy on limited budgets.
Flex Hour Jobs is an employment website specializing in telecommuting, part time, seasonal, project and temp work. The site was created for Baby Boomers not ready to retire and Stay at Home Moms/ Caregivers who want to continue working professionally but not the traditional 9-5 in an office.The site is free to use and all jobs posted on the site have some degree of flexibility.
For more information or to Post a Job, contact them at Info(at)FlexHourJobs(dot)com , follow them on Twitter @FlexHourJobs or on Facebook/FlexHourJobs.