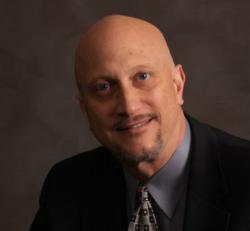 Aurora, IL (PRWEB) June 30, 2012
Every salesperson knows it needs to be done but it's easy to find reasons to put it off or not do it at all. For most salespeople or business owners cold calling is the last thing they want to do and few are good at it as a result. Outsourcing cold calling is a good option for many business owners because it can be more efficient and cost effective than hiring someone to do it in-house. These are the top 5 ways to use an outsourced inside sales team to boost top line growth in 2012 from the cold calling experts at Dynamic Sales Innovations.
1. Appointment Setting/Lead Generation – Isn't it every salesperson's dream, to be fed a steady stream of qualified appointments? An outsourced inside sales team can do just that. They do the most time consuming and emotionally draining part of sales by making call after call to get sales reps and business owners in front of more prospects so they can focus on closing more deals.
2. Customer Satisfaction Surveys – It's much harder to win a new customer than it is to maintain an existing relationship, yet many neglect current clients and assume the relationship will carry them through. An outsourced inside sales team can touch base with current clients and uncover any hidden problems that may exist so that the issues can be addressed before the customer is lost.
3. Customer Win-back Campaigns – Customers leave for a wide range of reasons but many are simply tempted away by a persistent sales rep or a special offer. An outsourced inside sales team can help rebuild relationships with former clients and win that business back.
4. Event/New Product Promotion – What could be more impactful than announcing an event or new product launch with a personalized phone call to the target market? An outsourced inside sales team can make a high volume of personalized calls in a short window of time, freeing up time and energy to focus on the event or new product sales.
5. Trade Show follow-up – How many times do trade show leads languish without immediate follow up because the sheer number of calls is overwhelming? An outsourced inside sales team can make those calls quickly, capitalizing on all that potential business immediately.
Outsourcing inside sales functions can save a business owner time and money over making the calls personally or hiring someone to do it in-house. It gives salespeople more time to do what they do best – sell and close the deal. Most outside salespeople dread, and many even hate, the idea of picking up the phone and cold calling. Outsourcing an inside sales team allows outside salespeople to spend more time in front of qualified prospects and, by doing so, increase revenues.
An outsourced inside sales team can:

provide a consistent pipeline of qualified leads and appointments.
reduce costs and increase revenue.
allow more time to focus on the core business.
About Dynamic Sales Innovations, Inc.
Dynamic Sales Innovations, Inc. is dedicated to providing its clients with innovative, cost-effective solutions for optimizing B2B sales cycles. Focused on strategic sales development, they partner with clients to increase sales productivity with two divisions – The Sales Institute and the DSI Call Center. Both divisions operate out of DSI's headquarters in Aurora, Illinois.
The DSI Sales Institute provides effective sales training for all aspects of the sales cycle, with a special emphasis on the initiation of first contact, specifically cold calling. DSI is the only organization in the Midwest that is an accredited partner of the Behavioral Sciences Research Press and certified to provide the Fear Free Prospecting and Self Promotion Workshop, a world class training focused on helping salespeople overcome the emotional and psychological roadblocks that keep them from consistently prospecting for new business.
The DSI Call Center offers outsourced inside sales functions that help clients fuel top line growth, including B2B appointment setting, customer win back campaigns, satisfaction surveys and fund raising campaigns. Outsourcing cold calling functions has advantages in efficiency, productivity and morale.
Please visit the Dynamic Sales Innovations website (http://www.DynamicSalesInnovations.com) or contact the company's sales department (800-368-5560 or 630-701-9050) to learn more about Dynamic Sales Innovations' programs and services.