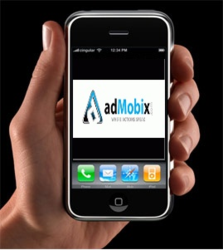 We plan on providing developers with the necessary information to create lasting products that sell themselves, and providing publishers with tantalizing payouts based on actual usage
Christiana, DE (PRWEB) June 30, 2012
The tracking process for a typical web offer ensures that regardless of platform, every conversion is registered and accounted for in multiple systems. The user completes a given offer, the pixel fires, and the conversion is tracked and credited. The process for app downloads, as it stands across the industry, does not provide the same certainties. When a user clicks on an offer, the page redirects to the App Store, which will allow the user to complete the transaction and download the desired product. However, these actions do not track in the developer's system, and are tracked solely through the App Store.
Apple's recent decision to discontinue the use of Mac Address, a unique identifier assigned to each mobile device, has left advertisers scrambling to find viable tracking solutions for downloads so that users can be credited based on pre-determined benchmarks and in real time.
AdCommunal's subsidiary network, AdMobix, provides feasible options for both advertisers and publishers with the launch of its proprietary in-app tracking system. This platform allows campaigns to be credited not only on a Cost Per Install basis, but also on any conceivable benchmark that the advertiser wishes to credit. Mobile marketers can be compensated based on the completion of a particular level in a game, or on an initial conversion, and a secondary conversion that credits another desired action.
This process ensures that advertisers receive only those leads that are generated through genuine interest, and that publishers are provided with higher payouts based on the completion of a slightly more advanced, yet more valuable desired action, such as the completion of a certain number of levels.
The system provides a built-in monetization platform, whereby upon the completion of the download and installation process, a new browser appears to the user, thanking the user for participation, and allowing the user to choose from a number of other free applications to download. The advertiser may provide further campaigns that can be placed on this page for additional traction, or may place a redirect to a Facebook like, depending on personal preference.
AdMobix's VP of New Business Initiatives, Neil Raj, believes that total transparency is a vital component of mobile marketing. "We don't want to provide publishers and advertisers with just the bare minimum when it comes to tools and assistance - we want to ensure that we're fostering a longstanding relationship by catering to every aspect of industry expectation, and far exceeding it. With in-app tracking, we plan on providing developers with the necessary information to create lasting products that sell themselves, and providing publishers with tantalizing payouts based on actual usage, as opposed to a meager one for parameters that aren't of much value to anyone."
About AdCommunal
AdCommunal Inc. is a performance-based online marketing provider for advertisers, publishers and online affiliates in the United States, Canada and the UK. The company hosts one of the most progressive affiliate programs in the industry, providing some of the greatest return on investment for advertisers and highest payouts for publishers, with access to ad placements on various websites, blogs and social media sites such as Facebook and Twitter, all on a performance basis.
With various gratuities and tools to expedite the learning curve for advertisers and publishers alike, AdCommunal is truly a one-stop shop for online connoisseurs. AdCanadian, (a Canadian affiliate network), AdMobix (a mobile affiliate network) and AdIndian (an Indian affiliate network)- AdCommunal's subsidiaries - provide the user with a sampling of different campaigns and diverse array of traffic sources, and ensure that the end-user's overall experience is a truly enjoyable one.
For more information please contact Chrystal Mariyanayagam at 646-867-3977 or at chrystal(at)adcommunal(dot)com