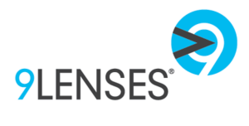 The 9Lenses strategic planning module enables leaders to include anyone in their strategic planning process.
Washington, DC (PRWEB) July 06, 2012
9Lenses announced today their strategic planning module that enables any leader of a company, division, group, or program to include anyone in the strategic planning process.
"Executives have so many hurdles in their strategic planning process. We use cloud based software tools for many other key processes in our business, such as tracking our sales pipeline with SalesForce.com or SugarCRM, but we do not have the needed tools to truly include and gather all thought available for our strategic planning process," said Edwin Miller, the Founder and CEO of 9Lenses."
He went on to outline a series of problems we typically encounter in our strategic planning process:

Employees contributing to strategy don't have a complete picture of the business
Offsite planning meetings are dominated by a few outspoken individuals
Collective knowledge of the organization is usually not considered during planning
Planning does become practice--what happened at the offsite ends up staying there
No documented history exists of the value developed during strategic planning sessions
Selection of strategic planning participants is unstructured or haphazard
The same topics are discussed with the same people and the same outcome every cycle
James George, CEO of MSTI had similar challenges in his strategy planning prior to using the 9Lenses, "When I looked at 9Lenses the first thing that came to mind was that we could use this in our strategic planning. Using the strategic planning application, we focused on visibility and accountability and 9Lenses does that, it makes us look at aspects of the organization that we did not normally look at. Being able to see the total organization and how one aspect relates to the other—that is a powerful opportunity for getting everyone involved."
There are scores of corporations now using this cloud-based platform to provide Insight to Action that includes robust analytics to prepare themselves for strategic planning cycles. More on this topic can be found at:
9Lenses was founded in 2010, and is the leading provider of cloud-based strategy automation software, making the discovery of insights automated, sustainable, and measurable for businesses of all sizes in any industry. With a fast growing customer set, 9Lenses empower our customers to have a quantifiable approach for driving clarity, collective learning, and alignment.