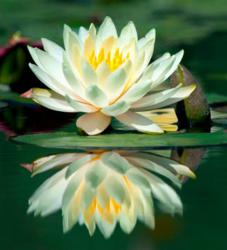 Brooklyn, NY (PRWEB) July 17, 2012
Garden Acupuncture, the premiere fertility clinic in Park Slope, Brooklyn is helping women get pregnant, stay pregnant and give birth to healthy babies.
Carrie, Age 28, had a history of infertility despite her active, healthy lifestyle. After several miscarriages and a D&C her cycle became very irregular. She then decided to seek out professional treatment. She came to Garden Acupuncture to enhance her fertility and to ensure a full term pregnancy. After several months of acupuncture and Chinese herbal therapy, Carrie had a normal menstrual cycle and was ready to conceive. Her pregnancy has been completely normal and she is due late December.
Acupuncture has been increasing fertility for centuries and now a recent study shows how. Researchers from The Second Affiliated Hospital of Shandong University of TCM, uncovered the biochemical mechanism that does just this. Acupuncture increases blood levels of HLA-G (human leukocyte antigen). Presence of the HLA-G protein is predictive of higher pregnancy and live birth rates according to modern research conducted at the Department of Obstetrics and Gynecology, Sunnybrook and Women's College Health Sciences Centre, Toronto, Ontario, Canada.
Learn more about Garden Acupuncture by watching the video below.
Garden Acupuncture is located in Park Slope Brooklyn, next to the Food Co-Op
790A Union St (between 6/7th Ave)
GardenAcu.com
646.234.3643
Garden Acupuncture is a proud member of the SUNY PerksCard Program.