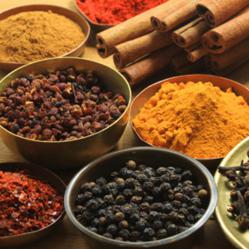 There is no easy fix. The key to sustainable weight loss is a daily discipline on making better food choices mixed with exercise
Los Angeles, CA (PRWEB) July 17, 2012
With a great influx of diets on the market stating that they are the fastest and easiest way to lose weight, Orange County LAP-BAND surgeon Dr. Hooman Shabatian does not believe in quick fixes. "There is no easy fix. The key to sustainable weight loss, even for those who have undergone weight loss surgery, is a daily discipline on making better food choices mixed with exercise," Dr. Shabatian advised those struggling to lose their weight.
Many dieticians put a number of foods on their list of healthy choices, such as leafy greens and plenty of water. But what many people are missing are the nutrient-packed herbs and spices that can provide an overwhelming amount of benefits. Dr. Shabatian offers three different spices that can help during the journey towards health and wellness.
1. Turmeric - A strong spice commonly used in dishes like curry, turmeric is rich in antioxidants and anti-inflammatory agents. Turmeric has also been shown to improve liver function, lower cholesterol and even disrupt the onset of diseases and disorders such as Alzheimer's and Arthritis. Turmeric is paired well with chicken and adds a strong flavor to any rice dish.
2. Cumin - This almost nutty-flavored spice is popular in Indian, Mexican and Middle Eastern cuisine. Cumin has plenty of iron and manganese and studies have shown that it can help with the effectiveness of the immune system, as well as digestion. Cumin comes in both seed and powder form and can be added to lentil dishes or steamed vegetables.
3. Cinnamon - Although it may seem like a run-of-the-mill item in the kitchen cupboard, not many people know the number of benefits that cinnamon can provide. "Cinnamon slows the rate at which the stomach empties after meals, reducing the rise in blood sugar after eating," Dr. Shabatian stated. Studies have also shown that cinnamon can even help protect against heart disease. Add cinnamon to morning oatmeal or any chicken recipe for a Middle Eastern influence.
Food choices and portion control are incredibly important while dieting. The Mayo clinic offers a "Guide to Portion Control for Weight Loss" photo gallery which is very helpful in visually understanding the proper portioning of everyday foods. "When it comes to losing weight", stated Dr. Shabatian, "It is crucial not to overlook the importance of having a well-balanced diet and that close attention is paid to the different foods we put inside our bodies."
For more nutritional and exercise tips visit the LAP-BAND VIP Facebook page at http://facebook.com/lapbandvip.