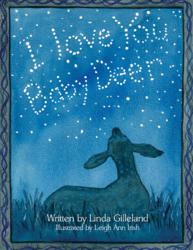 Brown Books Publishing Group presents their summer reading roundup for kids...
Dallas, TX (PRWEB) July 06, 2012
Brown Books Publishing Group presents their summer reading roundup for kids!
What better time than now to escape into or be inspired by a great read, whether at the beach, at summer camp, or on a lazy afternoon at home?
Meet Pineapple, the real-life baby deer rescued by a young girl named Grace in "I Love You Baby Deer," by Linda Gilleland—a poignant true story of how love blossomed between a girl and the orphaned deer she adopted.
Find out what happens when a donated cello goes missing on the day of the annual school fund-raising dinner in the first of a new mystery book series "Chase Against Time," by Steve Reifman.
Meet "Cinco the Clinic Cat," by Carol Brickell and learn how simple acts of kindness can change the lives of others.
Cook up yummy delights like Back-to-School Banana Splits in "Jackson & Julie, the Twelve-Month Chefs," with author Christine Perrenot. What better excuse to bring family and friends together in the kitchen?
Take a visit to Pony Creek Ranch in "Buster Tells It All." Join head dog Buster and real-life ranch owner and author Carolyn Berry for a tour and meet exotic animals from around the world!
Check-out "I'll Follow-the-Moon" or "Snowy White World to Save," by best-selling author Stephanie Lisa Tara. Learn how newborn baby turtles follow the moon to meet their mothers and what you can do to help polar bears in crisis.
For more titles visit: http://www.BrownBooks.com.
Books are available online and in bookstores.
About Brown Books Publishing Group:
Brown Books Publishing Group is a Texas-based independent publisher. For more information about the publisher, please go to http://www.BrownBooks.com.
# # #