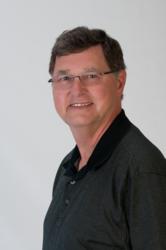 As Hirease has transitioned into a full-service software and solutions company, it was imperative that we find an executive that understood technology and architecture
Southern Pines, NC (PRWEB) July 10, 2012
Goulet is a results-driven systems development executive with over 20 years of progressively responsible and diverse experience in building, enhancing and managing development teams. Goulet will spearhead the incorporation of Hirease new technologies as well as contribute to the overall strategy of the company. Goulet has a strong background working with companies to expedite and deliver business results with strengths in managing project teams, systems knowledge and strategic visioning.
Paul Dent, Founder and CEO of Hirease, stated after an exhaustive search, "As Hirease has transitioned into a full-service software and solutions company, it was imperative that we find an executive that understood technology, architecture but could manage and mentor our development teams to produce the products with the quality and focus that Hirease is recognized for." He added "We are ecstatic to have someone of Camille's caliber join our executive team. His expertise will lead Hirease into the next technological chapter."
Goulet brings diverse technological experience to Hirease including former positions as Chief Technical Architect, VP System Development with Western Union, Citibank and recently as a Principal with Byram River Consulting. He has a proven track record of developing the strategic technical architecture direction for the enterprise, in addition to consolidating systems resulting in multi-million dollar savings for his company. Goulet obtained his B.S. in Physics from Bates College, MBA from NYU and his PMP certification from the Project Management Institute. Goulet will work between New York and Pinehurst, North Carolina.
About Hirease:
Hirease is a three time Inc. 500/5000 award winning human resources solutions provider with points of presence across the United States. A founding NAPBS member that has earned the coveted background screeners BSCC Accreditation, Hirease provides HR solutions and services to corporate and enterprise clients nationwide via FCRA compliant background checks, applicant organizer software, assessments, engagement surveys and performance management software. The Hirease E.C.H.O. philosophy is simple - treat our clients ethically, centered with value, honestly and with ownership. Hirease focuses on innovation in service and technology to help companies continue to discover a better way to better people.