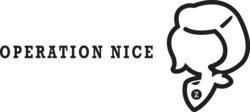 Kristy's Operation Nice assembly at our school was culture changing!
Ypsilanti, MI and Hartland, MI (PRWEB) July 03, 2012
Michigan author and anti-bullying crusader, Kristy Short, Ed.D, today announced plans to pilot her Operation Nice Anti-bullying Program in Creekside Elementary School in Hartland, Michigan. Short and administrators are currently planning program implementation, including faculty training and program materials. School-wide program kick-off is planned for September 10, 2012.
"In addition to offering Operation Nice assemblies at schools nationwide, I've also been working on developing a full-year anti-bullying program for K-5 students," Short stated. "It's taken a lot of planning, but we are finally ready to pilot the program. I know it will be a success just based on the feedback I've received from teachers and administrators on the effectiveness of my assemblies."
"Kristy's Operation Nice assembly at our school was culture changing!" exclaimed Stacey Stevens, third-grade teacher at a local Southeastern, MI charter school. "Her 'Spread the Nice' message really resonated with the kids in my class. They talk about it all the time and apply the themes of the program [working as a unified team and spreading kindness] on a daily basis. I hear every day how much they love Operation Nice and Kristy Short! I can't wait to see this as an annual program."
Short plans to carefully monitor the program over the 2012-2013 school year at Creekside Elementary, working with administrators to tweak elements where needed for improved results. From there, Short will work to make Operation Nice a necessity in elementary schools nationwide.
"This is a program that will work...is already working based on what I hear from teachers," Short stated. "Operation Nice will be big! I envision Operation Nice materials in every school and kids Spreading the Nice all over the country. What could be better than that?" Short stated.
For more information on Kristy Short, the Operation Nice Anti-bullying Program, or the Zanda Humphrey book series, visit ZandaHumphrey.com or the Zanda Facebook page. Contact the author directly at kristy(at)zandahumphrey(dot)com.
About Kristy Short and the Zanda Humphrey Series
Kristy Short, Ed.D, has been writing stories for kids since she was a kid herself—creating her first book when she was in the 3rd grade. Also the author of The Dirt Bottom Holler Club, a young adult chapter book, she has a clear passion for writing creative stories about magical inventions and exciting adventures. At the heart of all her stories is a love and necessity for active, perpetual imagination.
The Zanda Humphrey series for young readers was created for Short's elementary school-aged nephew. In 2010, she was asked to participate in her nephew's school's "Mystery Reader" program, and when she wasn't able to identify a book she wanted to read, she wrote her own. Her first book, Zanda Humphrey's Big Sweet Invention, showcases Zanda's Cake-o-matic, a magic cupcake-making machine. Short even demonstrated the invention to students, complete with bubbling potions, rolling smoke, and of course, cupcakes. Described by students as "the best mystery reader ever," Short was asked to return in 2011. For the event, she wrote Operation Nice and created the Operation Nice Anti-bullying program.