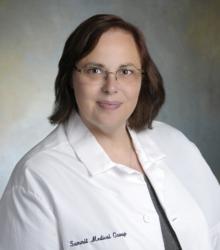 Berkeley Heights, NJ (PRWEB) July 10, 2012
Emily M. Altman, M.D., FAAD, board certified dermatologist/dermatopathologist, has joined Summit Medical Group, New Jersey's largest private multispecialty medical group. Dr. Altman's expertise includes medical, surgical, and cosmetic dermatological procedures and techniques for adolescents and adults.
Dr. Altman earned her B.A. at the City University of New York-Hunter College, New York City and her M.D. at the University of Medicine and Dentistry of New Jersey Medical School, Newark, NJ. She completed her internship in internal medicine at New York University Medical Center, New York City. Dr. Altman completed her residency in dermatology at Northwestern University Medical School, Chicago, Illinois and Columbia University College of Physicians and Surgeons in New York City. She completed her fellowship in dermatology/dermatopathology at New York University Medical Center.
Before joining Summit Medical Group, Dr. Altman was in private practice with Advanced Skin Wisdom in Livingston. She has been Chief in the Division of Dermatology at Newark Beth Israel Medical Center, and she has been a faculty member for New York University Medical Center Department of Dermatology. She is affiliated with Saint Barnabas Medical Center.
Dr. Altman joins her colleagues in Summit Medical Group's dermatology practice, Drs. Gruber, Abbassi, Badalamenti, Kim, Nadiminti, and Zirvi. She practices at Summit Medical Group's 85 Woodland Avenue, Short Hills, and 1 Diamond Hill Road, Berkeley Heights, offices.