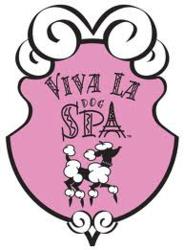 " If you have a dog sitting on your lap, it's always better if s/he smells divine."
Lilly Claire
Azusa, CA (PRWEB) July 06, 2012
Motivated by the true story of one of their past colognes for dogs - one that made possible the identification and safe return of a lost dog (http://bit.ly/O3zrRL ) VivaLaDogSpa.com, a French-themed brand of personal care products for pets, invites women who love pets to help them create a Signature Fragrance for dogs.
Fragrances have been popular with pet lovers since the 80's but Viva La Dog Spa is taking pet fragrance to a new level with their plans for a Signature Fragrance, an original fragrance developed by a Master Perfumer that is exclusive to their customers. The majority of pet colognes on the market today are "knock-offs," or copies, of famous fragrances whose success now delivers add-on sales in the pet market.
Working with a Master Perfumer, who was also inspired by the "Lost dog" story, the Viva product development team has a unique idea for creating the cologne for women who pamper their dogs.
"Coming up with direction for the notes in a custom fragrance that will appeal to a large group of very selective pet shoppers isn't easy," says V.P. of Marketing, Barbara Denzer. "If only a few people are involved in the process, what are the chances it will be liked by many?" Our team is excited about including all their pet loving customers, women of all ages, backgrounds and tastes, who will share their favorite fragrance. The team believes their choices will inspire a scent that a majority of pet parents, professional pet groomers, pet store personnel and fragrance aficionados will enjoy. Participants will also have the opportunity to suggest and vote on the final name of the fragrance.
Participating is very simple. Women are invited to submit their all time favorite fragrance name to the company via the Viva La Dog Spa Facebook page or Twitter page and follow the progress reports. Tested for a few days in May, the campaign officially begins on June 15th. "Viva" will collect favorite fragrance names until July 15th. They will then send the list to the Master Perfumer who will analyze the commonalities of the notes of the many different favorites and use it as inspiration for his creation. When his submission is ready, the task will be getting samples to the participants for their input. In the meantime, the product development team will be working on packaging, which will also be shared with their friends as the product development progresses.
Tony de Vos, CEO of parent company Cardinal Laboratories (aka Cardinal Pet Care) adds "I thought we were pushing the envelope when we developed the Viva La Dog Spa Facial Wipes but people who pamper their pets embraced them because they are functional and luxurious. The humanization of pets reflects how much we love them," said de Vos.
"In the end, we will have an exclusive fragrance and along the way I think we will have a lot of memorable interactions with our customers," says Denzer. "Fragrance is so appealing to people whether it's perfume, candles, potpourri, or home fragrances. It evokes pleasant memories and we always associate good memories with our pets."
Visit the VivaLaDogSpa.com website for a special invitation (in the right hand column) to help Viva create a new signature fragrance.
About Viva La Dog Spa's parent company, Cardinal Laboratories Inc.:
Established in 1948, the now Solar-Powered personal care manufacturing business is located in Azusa, California, a suburb of Los Angeles. Cardinal is Certified and licensed by the FDA to produce Over-the-Counter drugs (OTC). They make liquids, crèmes, lotions and gels. Sun Care products are a specialty. Cardinal Pet Care markets seven national brands of products for pets, including VivaLaDogSpa.com
For more information view the websites, check out the Facebook & Twitter (@MarieThePoodle) pages or call 800-433-7387 x 113 or 114.