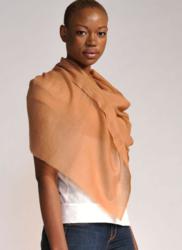 Very Pashmina's whisper weight scarves make the perfect gift, and with 22 colors to choose from there's something for everyone.
Chicago, Illinois (PRWEB) July 04, 2012
Very Pashmina has launched a new range of wool cashmere blend scarves in 22 stylish colors ranging from apricot to eggplant. The whisper weight scarves come complete with a presentation box, suitable for gifting or easy storage.
This is the first product the online retailer has sold under its own Very Pashmina brand, with all previous products sourced from established brands such as Ezma of India and Johnston's on Elgin.
The online retailer from Chicago made the move to commission it's own range in response to customer requests for a more affordable scarf for everyday use. Very Pashmina founder, Matthew Oldham, explains,
"Our customers had told us that our high end products made from 100% pure cashmere were perfect for special occasions such as weddings and birthdays, but they were also interested in a cheaper scarf for everyday use.
We listened and developed our own brand of whisper weight scarves for under $50. These scarves use the same high-quality weaving techniques as our higher end products, but are made from a blend of high quality wool and super soft cashmere. With their stylish presentation boxes, we think these scarves make the perfect gift!"
About Very Pashmina, LLC
Very Pashmina, LLC is a pure play e-commerce company founded in 2010 and based in Chicago, Illinois focusing on providing cashmere scarves, pashminas, shawls and wraps to women the world over. Very Pashmina is run by Matthew Oldham, a graduate of the Kellogg Northwestern School of Management with over 15 years experience in analytical marketing in major blue chip organizations.
For more information about Very Pashmina contact:
Matthew Oldham
Telephone: 847.668.1403
Email: matthewoldham(at)verypashmina(dot)com
Web: verypashmina.com
Blog: verypashmina.com/scarf-style