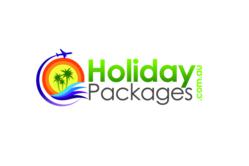 Your holiday made easy with HolidayPackages.com.au
(PRWEB) July 07, 2012
Holiday.com.ay Pty Ltd are pleased to announce the launch of HolidayPackages.com.au, part of the Holiday.com.au network*.
HolidayPackages.com.au adds a new dimension to the Australian retail travel industry by combining a unique network of holiday websites and packages with a team of travel consultants. HolidayPackages.com.au offer all the services of a traditional travel agent but with online wholesale pricing and fully flexible packages. Adopting a different approach - no expensive retail shop fronts or TV advertising - and passing these savings on to Australian travelers with lower package prices and no booking fees.
Browse hundreds of pre-built packages to Bali and Thailand.
New destinations are being added weekly, so choices are rapidly expanding.
HolidayPackages.com.au focus on providing Australians with the best, hassle free holiday packages. If you answer "yes" to any of these questions then it could be worth a visit to HolidayPackages.com.au:

Tired of sitting online for hours trawling never ending hotel sites and flight comparison services to find the right price and availability?
Finding the flights found don't match the hotel dates or that the price doesn't fall within your budget?
Frustrated when you can't phone someone to discuss travel options or there isn't an online enquiry form when needed?
Want to plan and book a holiday by phone or email from the comfort of your own home rather than visiting a retail outlet?
Wary of online only hotel and flight websites with no personalised service?
Ever missed out on those important extras like airport transfers that make for a hassle free holiday?
Missing out on great resort deals with free bonus nights by locking in cheap flights before considering all accommodation options?
Want to browse some holiday ideas and prices and then talk to an experienced travel consultant to help build that perfect holiday?
At HolidayPackages.com.au, the business centres around finding, planning and booking that hassle free overseas holiday clients have been dreaming about during those long and tiring months at work.
Examples of just a few of HolidayPackages.com.au's current offers:
Family Friendly Holidays at Phuket's Merlin Beach Resort
The 5 star Merlin Beach Resort Pay 4 Nights & Stay for 8 Sale is perfect for both families and couples. Holiday packages start at $1160 per person (ex Perth) and $1240 per person (ex Sydney & Melbourne) including return flights with Thai Airways plus daily breakfast in a superior room.
Bali 5 Star Maya Ubud Resort: 5 Night Yoga Package
For a limited time only, immerse yourself in the tranquil setting of the Maya Ubud Resort with a 5 night all inclusive Yoga retreat. Package includes flights, 5 star accommodation, transfers, 3 dinners, 1 hour massage and more.....
Patong Merlin Hotel Phuket: Pay For 6 Nights & Stay 12 Offer
For beach beauty with a beat, Patong is the place to be in Phuket. Pretty much everything travelers dream about in a Thailand holiday is just an easy amble away, the Patong Merlin Hotel, offering a freebie deal that will blow your socks off!
For a full list of over 200 packages to Bali, Phuket, Koh Samui and Bangkok or to learn more about building a great holiday, visit http://www.HolidayPackages.com.au or join us on Facebook
*The Holiday.com.au network is owned by Holiday.com.au Pty Ltd, Travel Agent Licence Number 2TA09745