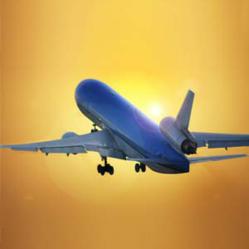 You can connect with a psychic online while flying
Langhorne, PA (PRWEB) July 10, 2012
Flying has become such a downer – cramped legroom, no food, overstuffed overhead compartments. What if passengers could distract themselves from the physical inconveniences with an uplifting, spiritual psychic reading?
"We aren't offering in-person in-flight readings -- yet," says Maryanne Fiedler, Marketing Director of Psychic Source, the most respected psychic service since 1989, "but it would certainly be a good way to tune out the discomfort and make excellent use of your flying time."
In fact, Ms. Fiedler adds, "it's already possible -- if you have a 4G device or if the flight has Wi-Fi, and if you use it only when permitted -- to connect with one of our psychics through online Chat while you're flying."
On the heels of its successful website redesign, which challenges the notion of psychics as a fringe phenomenon and places them squarely within the mainstream of online service providers, Psychic Source launched a campaign to familiarize the public with its offerings – starting with the flying public.
Earlier this summer, passengers of 2,153 USAir worldwide flights were able to learn about the value and authenticity of psychic services through inflight and airport news, as well as through inflight magazines.
"More and more people view psychic readings as a source of insights and healing," says Donnamarie Mazzola, Psychic Source Brand Manager. "Psychics offer extraordinary empathy and the ability to bring clarity to any situation" as well as "caring, empowering advice you can use to make your life better."
It doesn't take psychic powers to predict that airlines will not be hiring psychics to cater to grumpy passengers any time soon. But they don't have to. With a smartphone, tablet or laptop you can already get a Chat reading from Psychic Source. And even with no devices at all you can now learn all about psychic services when you fly USAir.
Listen to the USAir audio about psychic readings at PsychicSource.com.
*****
About Psychic Source:
Founded in 1989, Psychic Source is the nation's oldest and most respected psychic service. Psychic Source's advisors are experts in astrology, horoscopes, numerology, tarot cards, clairvoyant readings, and many other psychic disciplines. Psychic Source believes in its community of authentic Psychics and stands behind the authentic psychic readings they deliver to clients. Visit them online at http://www.psychicsource.com.
For more information, contact:
Maryanne Fiedler, Marketing Director
maryanne(at)psychicsource(dot)com
215-953-8568