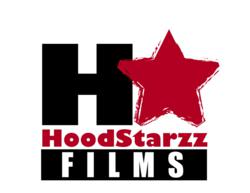 @movierecognize
Atlanta,Ga (PRWEB) July 18, 2012
When it comes to comedy movies, models, music and videos, if you are in Atlanta you think of Hoodstarzz Network. One in the southern region would have no other choice but to look toward Hoodstarzz's network taking Atlanta's entertainment industry to another level in the urban metro city. Spear headed by Mr. TMiles, there's no limit on what goes down when there's a Hoodstar around. Bringing in new talent from; artists to graphic designers, Hoodstarzz is making strides within the Atlanta metro area.
So what makes this particular company great you ask? For starters, who knows more about entertainment for such an advanced industry but the captain of the ship
Mr. T Miles? Mr. TMiles has been entertaining since he was in his home town of Washington D.C. He has brought his many talents to the south, where he partnered with Master P ceo of No Limit Records, with his own sketch comedy. Now that he has set the standards for the industry, TMiles is bringing upcoming greatness to his new endeavors. Some of Mr. TMiles credits go to a slew of movies and comedy sketches such as; Internet Dating, starring Katt Williams and more to represent in his travels to the top.
Hoodstarzz is also partnered with Ms. Schlonda McCarthan, who is also the co- founder and film producer of the Hoodstarzz films team. Ms. McCarthan is also the proprietor of S Dot Management Group, where much success has been rewarded to one of their latest up and coming independent artist. Roger ''One Way Boobe". The S dot management group has a thorough artist development program that helps artist brand themselves on local, national, and even international success. One thing you could say about this team is success is not something that comes without hard work. But with God and the right amount people, structure it's not far down the line.
Yes! Hoodstarzz is one to be reckoned with when it comes to thriving, pushing through to new barriers and having a development of new talents stamp their name on this busy market.With great leadership comes a great team that can't be stopped or slowed down. Hoodstarzz keeps adding to their reputation of hard work, especially with A&R talent scout Hoodstarzz Slim, and many others who are helping with developing, branding, and new marketing concepts for the Hoodstarzz team . Now how about that! And we're not even done yet because Hoodstarzz has an upcoming film release premiere for our new movie Recognize. There is no doubt that this company is all about their work and dedication.
So there you have it. Concepts, branding, marketing, imaging, and talent all in one amazing entertainment company. Making one heck of a reputation for themselves, Hoodstarzz is stamping their brand on the Atlanta scene. ''Success is to be measured not so much by the position that one has reached in life, but as by the obstacles which they have overcome.'' Hoodstarzz development team just keeps showing every one that success is what they are all about. Hoodstarzz company slogan is, "turning unbelievers into believers,and believers to achievers".