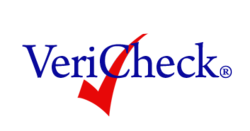 USAePay Merchants can now leverage VeriCheck's new Check 21 remote deposit capture solution through the RDM SYNERGY II payment. terminal
Atlanta, GA (PRWEB) July 24, 2012
VeriCheck, Inc. a leading electronic payment processor announces today Check 21 processing capability with integration into USAePay's payment gateway.
VeriCheck will offer Check 21 processing, verification, guarantee, and settlement through the new RDM SYNERGY II payment terminal. Manufactured by RDM Corp., the terminal allows processing of all non-cash payments at the point-of-sale. Features of the device include an integrated check scanner, credit card reader, and large LCD display.
In addition to accepting personal and business checks, this new solution gives merchants the ability to accept government checks, insurance checks, corporate checks, cashier's checks, money orders and checks written in amounts greater than $25,000. Merchants who utilize Check 21 processing through VeriCheck will receive settlement deposits in less time than with traditional ACH check conversion while still maintaining their existing bank accounts and banking relationships.
VeriCheck provides check verification and validation services in an application that resides on the SYNERGY II device, giving merchants the ability to confirm that the customer account is valid and in good standing while at the point-of-sale. VeriCheck also offers the ability to guarantee funds to the merchant, providing a risk-free transaction. All paper items scanned through the terminal are sent directly into USAePay's gateway for reporting and storage purposes. Merchants will have 24/7 access to the gateway to view the status of their transactions and to view or build custom reports through USAePay's reporting module.
The solution works for new or existing USAePay gateway merchants, with single or multiple location requirements. "This collaboration enforces our commitment to continually advancing our services for our merchants and resellers," said Martin Drake, USAePay's VP of Business Development.
"USAePay Merchants can now leverage VeriCheck's new Check 21 remote deposit capture solution through the RDM SYNERGY II payment terminal," said Zac Ebrams Director of Business Development at VeriCheck, Inc. "VeriCheck can offer merchants a fully integrated Check 21 remote deposit capture solution with verification and guarantee through USAePay."
About VeriCheck
Since the early 1990's VeriCheck has offered check verification and guarantee services to clients. ACH and remote deposit capture solutions were added in 2001 with Check 21 capability soon to follow. VeriCheck offers scalable check and ACH processing solutions to merchants primarily through its reseller channel. Currently, VeriCheck provides its services to many of the nation's top merchants and works with many of country's leading independent sales offices and software application developers. More information can be found on VeriCheck's website at http://www.vericheck.com or by phone at 877.885.0622
About USAePay
Since 1998 USAePay, a GorCorp Inc. company, has been helping merchants process their credit card and check transactions with speed and security. Founded by the Goretsky brothers, the company is family-owned and based in Los Angeles, CA. Currently the USA ePay gateway supports all of the major platforms (First Data, TSYS, Global, Paymentech) in the credit card industry and works with some of the leading check platforms. USAePay is also pleased to work with many of the larger merchant service banks in the US and abroad. For more information, please visit http://www.usaepay.com or call 866.USA.EPAY (872-3729).