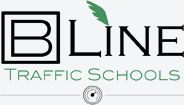 We are excited to expand our course offerings to now include Georgia drivers ed courses online, since we are already in the online traffic school industry
Atlanta, GA (PRWEB) July 03, 2012
B Line Traffic Schools is making their online teen drivers education course available in Georgia. The state of Georgia has approved this course, and it is designed to help first-time drivers prepare for the written DMV driving exam. An online course, Georgia drivers ed by B Line Traffic Schools makes it easy to find the time to prepare for getting a drivers license.
B Line Traffic Schools provides an interactive online learning experience for people who have internet access. "We are excited to expand our course offerings to now include Georgia drivers ed courses online, since we are already in the online traffic school industry," stated B Line Traffic Schools' VP of Marketing, Bryce Young. "We are happy to be offering online teen drivers education, and with the way teens are so busy these days, the online format blends well with their busy schedules"
B Line Traffic Schools wants to ensure the success of those who take the Georgia drivers ed course online, and this is why 24/7 customer support is offered. In addition, the format of the online teen drivers education course makes it easy to come back to the spot where you stopped. With quizzes at the end of each unit, students can test their knowledge and the quizzes can be retaken as many times as necessary to pass them.
All online materials and units can be revisited as many times as the student wants. This allows students to study and move at their own speed based on their individual needs. Practice exams may also be taken as many times as it takes to become completely familiar with the information that will be on the DMV exam. Once a student has received an 80% positive grade on the final exam, he or she will receive a certificate of completion. This certificate will allow them to take the DMV written drivers exam. To learn more about teen drivers education and B Line Traffic Schools, please visit http://www.blinetrafficschools.com/drivers-ed/georgia/
About B Line Traffic Schools:
Founded in February 2009, B Line Traffic Schools' mission is to provide customers with the easiest and most convenient way to keep infractions off of their licenses, reduce insurance rates, prepare for DMV tests and even attend online drivers ed. All courses are online and allow users to learn the material at their own pace. B Line Traffic Schools is a privately held company and is headquartered in San Diego, California.