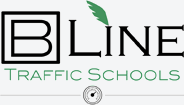 We at B Line Traffic Schools are excited to be offering online courses in drivers education to Oklahoma residents. Teens today have a lot of things going on in their lives, so the online format fits naturally into their busy schedul
Oklahoma City, Oklahoma (PRWEB) July 10, 2012
B Line Traffic Schools is making a state-approved drivers education course available to Oklahoma residents online. The course consists of eight units followed by quizzes and a complete final examination that prepares students to take the written driving test when they take the course-provided certificate of completion to the DMV. Online Oklahoma drivers ed courses allow students to work at their own pace to complete the course.
Oklahoma drivers ed students can take advantage of this course offering so that they don't have to take a traditional course. Particularly with teenagers, parents are often required to drive them to and from a traditional drivers education class, which means that the class must be taken during hours that are convenient for both parents and their teens and must be in a location that is within a reasonable driving distance. This can be challenging, since both parents and their teenagers are very busy these days. An online course eliminates this problem for both parents and teenagers.
Bryce Young, B Line Traffic Schools' VP of marketing said, "We at B Line Traffic Schools are excited to be offering online courses in drivers education to Oklahoma residents. Teens today are computer savvy and have a lot of things going on in their lives, so the online format fits naturally into their busy schedules." The course takes about 30 hours to complete, and can be worked on based on your available time and needs. Wherever you are when you log out, the system will remember so you can start in exactly that place next time you log back in. In addition, there is customer support available 7 days a week, 24 hours a day.
Oklahoma drivers ed can provide students with an option that lets them work at their own convenience and finish at their own speed. The course work is creative and imaginative and uses multiple types of media, such as video clips, animations, audio clips, and more. This means that it can teach the information in a way that is easy to remember, as well as holding the student's attention. If you are interested in this drivers education course, you can visit the website at: http://www.blinetrafficschools.com/drivers-ed/oklahoma/.
About B Line Traffic Schools:
Founded in February 2009, B Line Traffic Schools' mission is to provide customers with the easiest and most convenient way to keep infractions off of their licenses, reduce insurance rates, prepare for DMV tests and even attend online drivers ed. All courses are online and allow users to learn the material at their own pace. B Line Traffic Schools is a privately held company and is headquartered in San Diego, California. For more information, please visit blinetrafficschools.com or contact us at 888-496-6904.