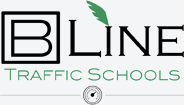 We are excited to include Pennsylvania drivers education in our online course offerings
Pittsburgh, PA (PRWEB) July 12, 2012
Pennsylvania teenagers are now able to access a complete teen drivers education course online. B Line Traffic Schools is now taking care of parents by providing them an option to traditional classroom drivers ed courses. The Pennsylvania drivers education course provides students with a state accepted course to put them on the path for a drivers license at the DMV.
Teens can take this new course whenever they want to from the comfort of their own home or coffee shop. "We are excited to include Pennsylvania drivers education in our online course offerings," stated B Line Traffic Schools' VP of Marketing, Bryce Young. He indicated that this state-approved drivers ed course gives people a chance to study and prepare for their drivers license at their own speed.
Since teenagers spend quite a bit of time on the computer anyway, an online course is an excellent way to allow them to take drivers ed and fit it into their busy schedules. In addition, the interactive format and organized unit size is an effective method of teaching the material. Multiple types of media are used to help keep the course work interesting. There are a number of modules that are divided into 8 separate units. Quizzes are given at the end of each chapter.
One advantage to an online teen drivers education is the ability to revisit information as often as necessary to learn it well. The quizzes can be taken multiple times as needed to pass them. The final exam must be passed with an 80% positive score, but may be taken as often as necessary until it is passed. Once all of the course work has been completed and the final examination passed, the student will receive a certificate of completion that can taken to the DMV when the student applies for a driver license.
About B Line Traffic Schools:
Founded in February 2009, B Line Traffic Schools' mission is to provide customers with the easiest and most convenient way to keep infractions off of their licenses, reduce insurance rates, prepare for DMV tests and even attend online drivers ed. All traffic school courses are online and allow users to learn the material at their own pace. B Line Traffic Schools is a privately held company and is headquartered in San Diego, California. For more information, please visit blinetrafficschools.com or contact us at 888-496-6904.